Black & white, plain and simple, with one of my favorite blazers right now. Feminine cut, slightly flared and short, lovely paired with my A-line black skirt. The blazer also pairs well with flared pants as seen here.
Blazer – Giambattista Valli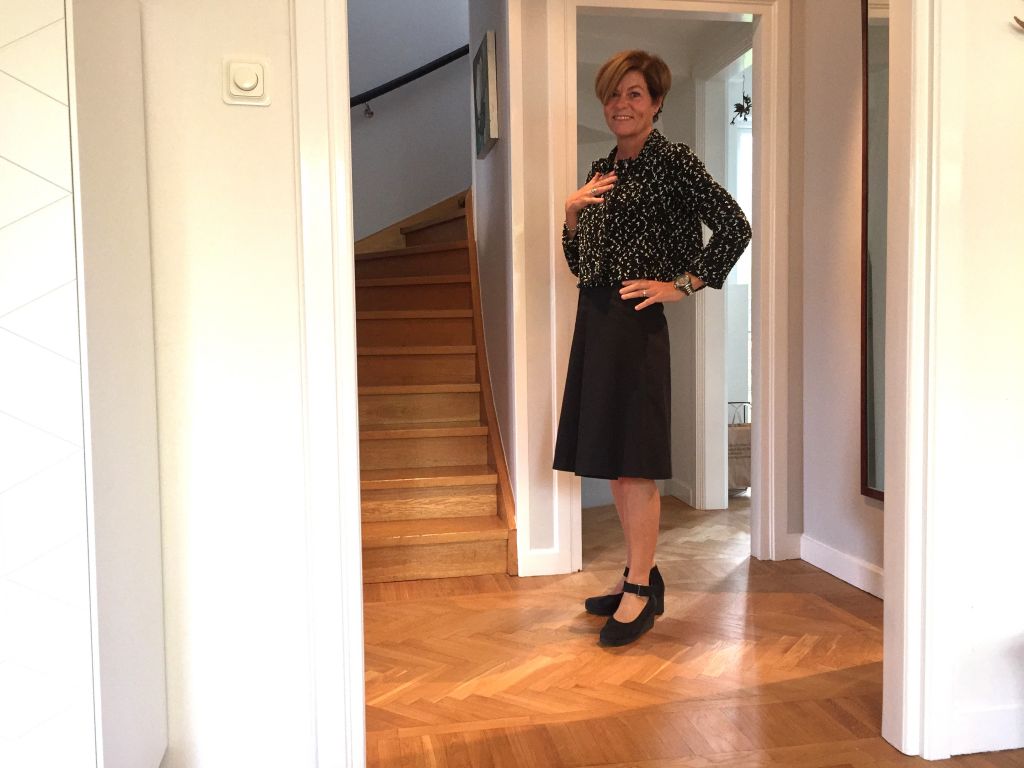 Styled with minimalistic earrings in triangular shape. And you can see that there's a subtle sparkle in the blazer from small white sequins.