When switching from winter to summer in my closet I also found this linen blazer. I'd honestly totally forgotten about it. Apparently there are a pair of flared trousers too but I left those out for today.
As you can see the sleeves are too long and it's a touch too big, probably that's why it's been forgotten.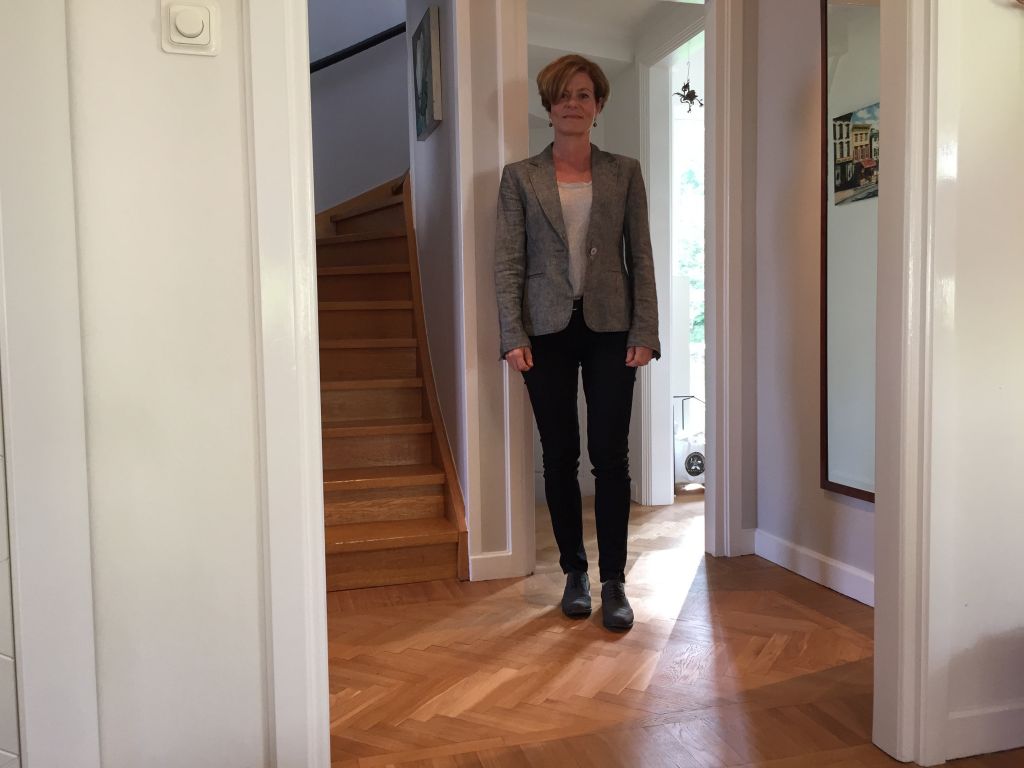 It wasn't until I folded the sleeves that I found out how I could style this jacket for the summer and actually like it. The style suddenly turned slightly more like a boyfriend type of style, especially when paired with a pair of black jeans.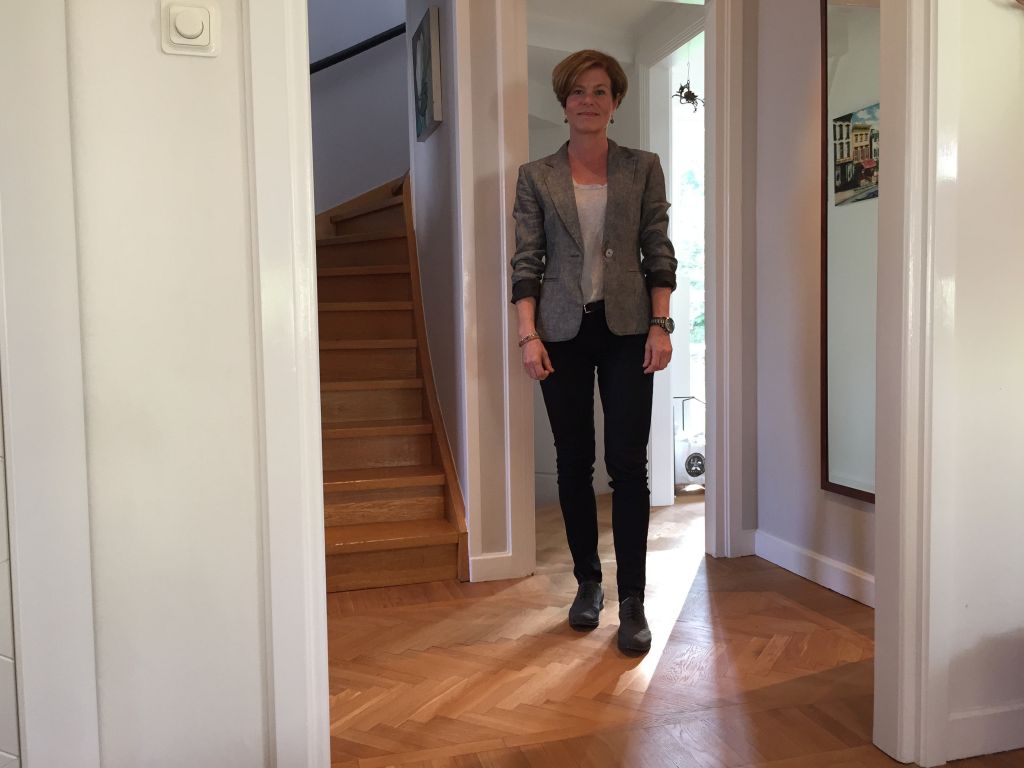 It's very nicely done. Check out the stitches that decorates the collar. Here you also see the bold grey pearl earrings that fits nicely into the style.