Sometimes you're truly surprised by your own actions and one such occasion was when I bought this necklace! It was almost an out of body experience when I saw myself trying it on, dealing about the price, paying and walking away, bag in hand! I can't even blame the presence of a female shopping friend… I was on my own.
It's eye catching and when someone who normally wears small understated jewelry walks around with a necklace like this, the wow factor is huge! I rarely get as many compliments as I do wearing it. It's bought in a popup store in New York, made by an unknown Asian artist. I know, I should have paid more attention…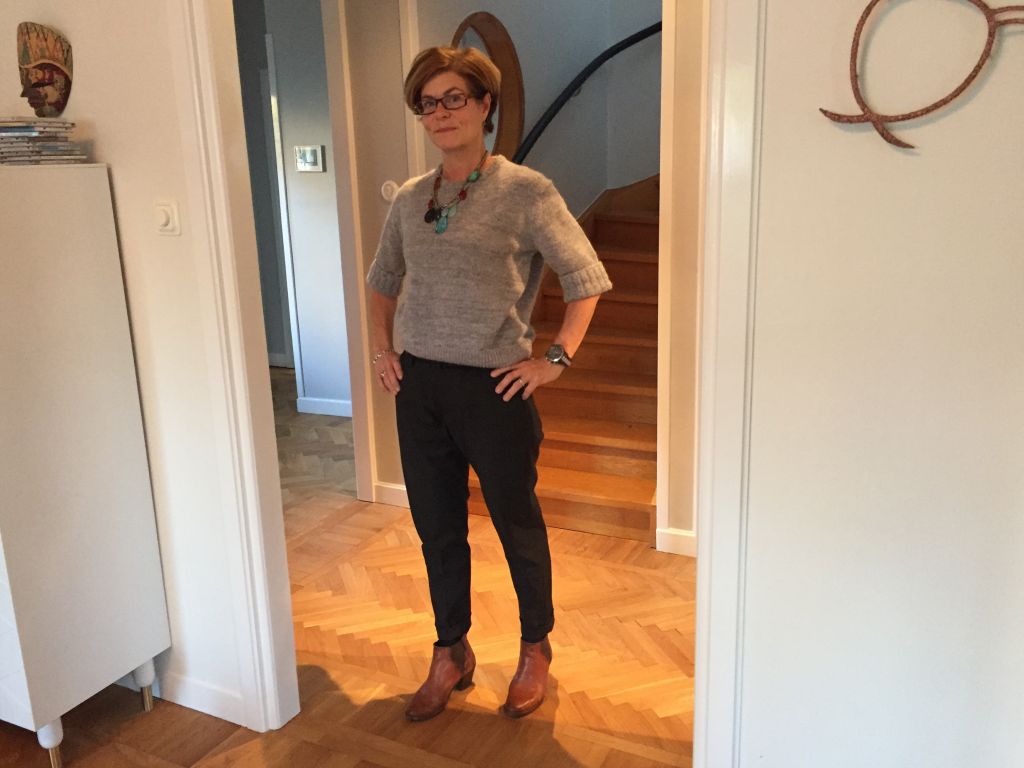 I let the necklace pop so I always pair it with a 'plain' style, par preference monochrome. So today in grey with some sparkles of colors coming from around the neck. The rest of the jewelry is very subdued not to compete with the main piece.