Why don't you dream about warmer weather styles?
Yes, February is that kind of month when I start looking forward to wearing spring and summer clothes, of course encouraged by both stores and magazines that overflow us with trend reports on what is coming up. I know, I'm stuck with my winter coat and the big knits for another couple of months but I can still dream about warmer weather styles!
On the horizon I can see a couple of trends for spring, here featured by some pictures I took while sitting at my hairdresser. These pictures are a tribute to Harpers Bazar and you can see variations on the themes in other magazines, blogs and trend reports.
And, you haven't missed the big 70s revival have you? I have to dig deep into my wardrobe to get hold of that style, but actually I do think I have a pair of flared jeans somewhere and a suede skirt, probably well hidden… I will be back on that one… Besides that, I have totally worn down my black summer skirt, so perhaps a skirt with a 70s cut would be something to consider? Good also to see that skirt are slightly longer!
Next step is to digest what is out there and how it could be incorporated in my wardrobe and also to consider if there is anything I need to buy or replace for the season. This is what is on my mind right now:
WHITE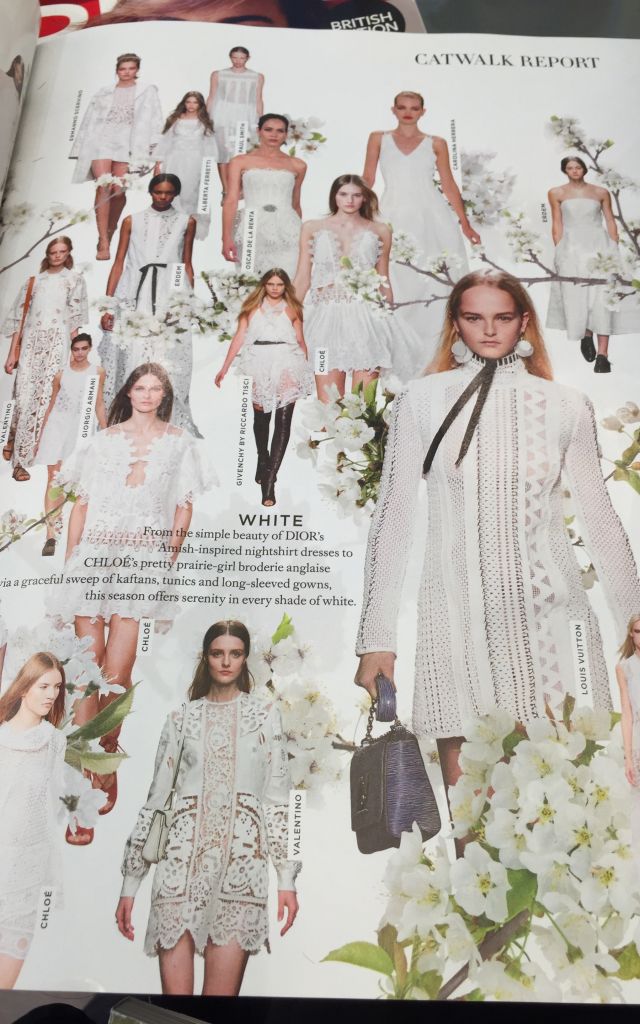 Mmmm I don't know, white shoes are definitely not my cup of tea… And for white clothes in general I think it should be in cotton so you can wash it as often as needed… I will probably rather go for light grey with some white details. Nude shoes is a yes.
DENIM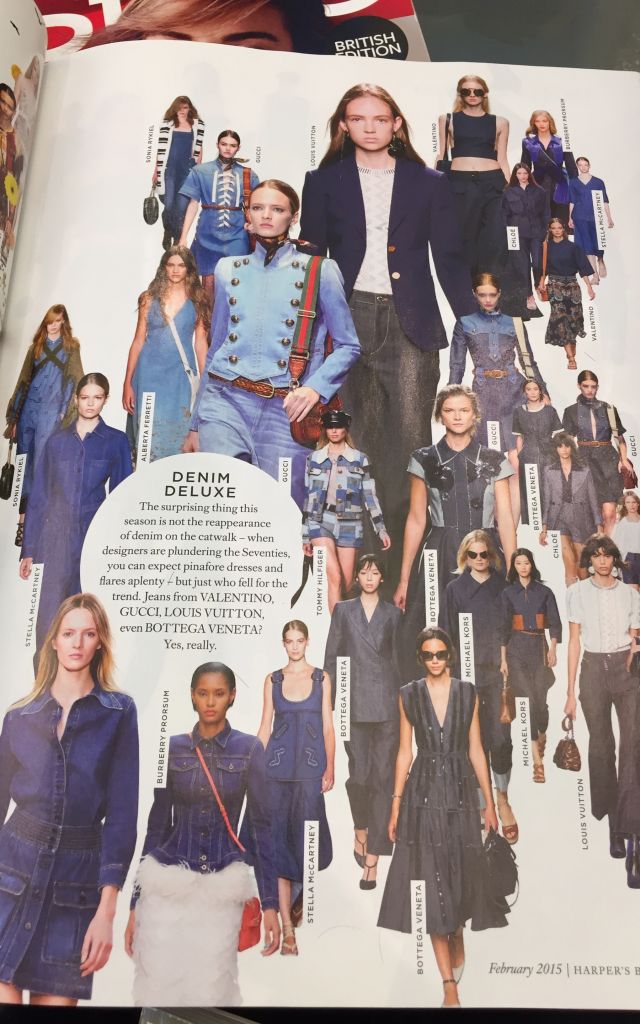 And check out the super cool jacket in raw denim from Michael Kors. You can see it in more detail on their website and on my Pinterest. I have a jacket with that cut but the raw denim brings it to a new level of smartness, the contrast created when the 50s feminine cut is paired with the raw denim is so stylish!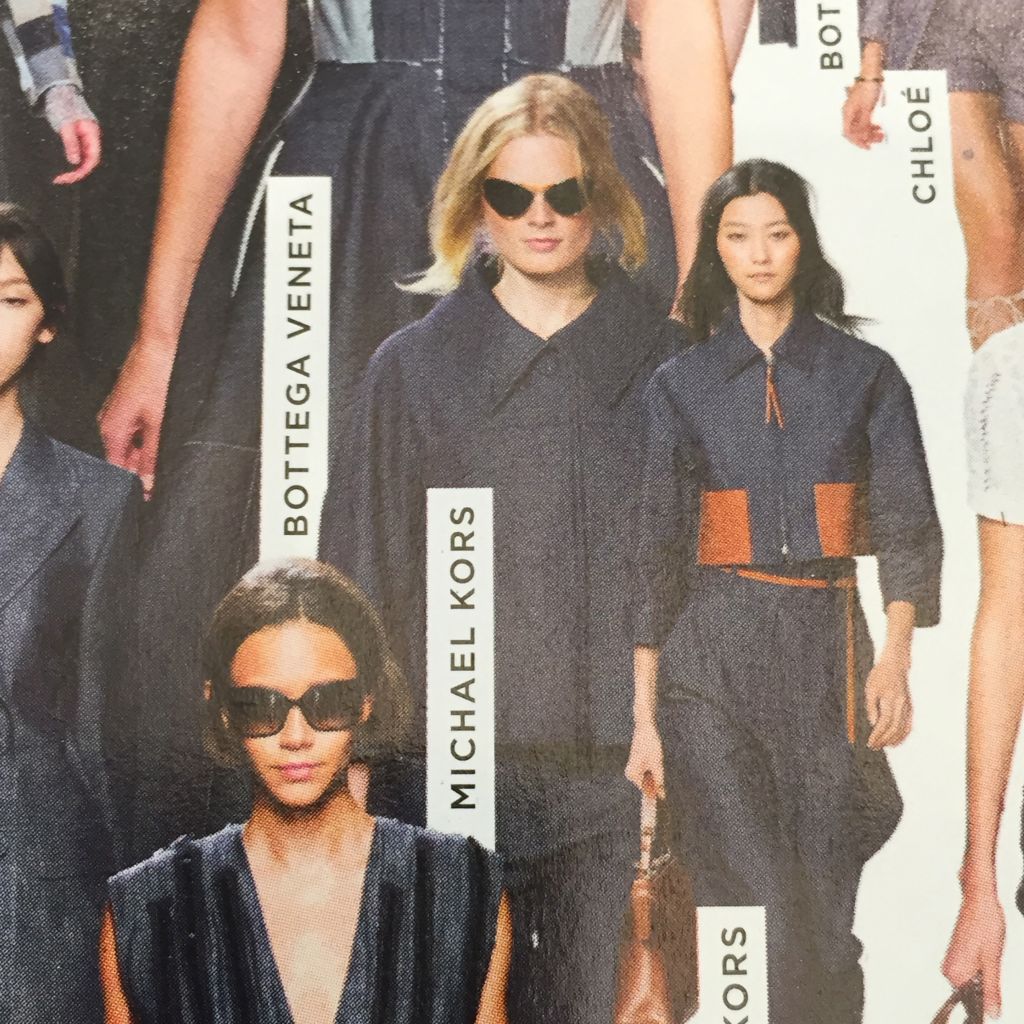 Raw denim, if as in the jacket shown below, definitely yes! I ask myself if I have the time and possibility to make one?
MIDNIGHT BLUE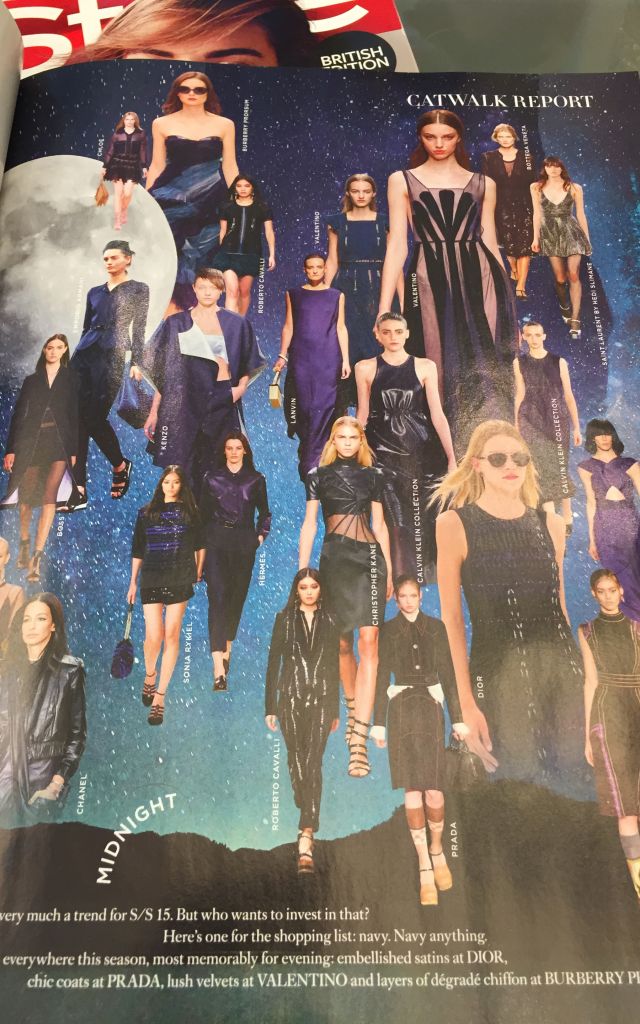 Midnight blue, oh yes, love it, I'm all in. Have to check out my stack of blue clothes to see what is wearable.
I would say I see more patterns in general, either it could be
FLOWERS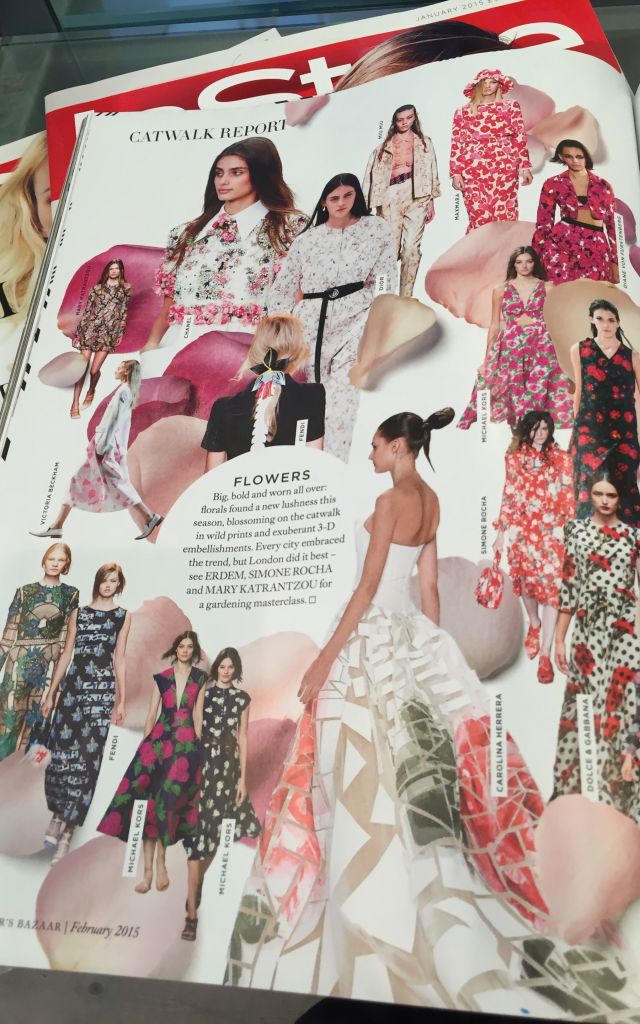 OR GRAPHIC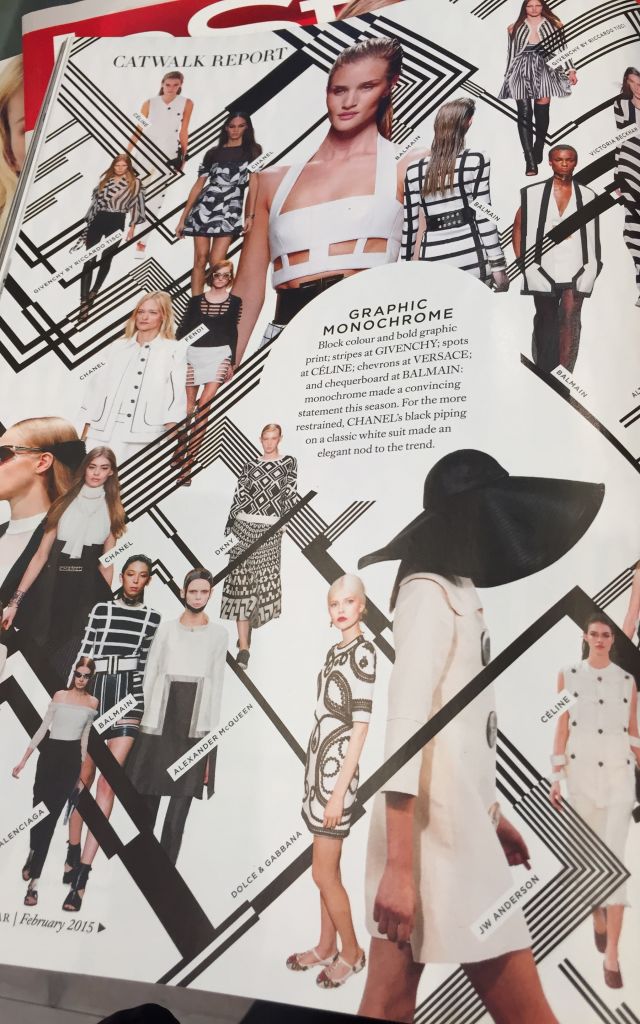 This is very tricky. It's hard to find floral patterns that are not too cute. I love the flowers when seeing it on others but for myself I often get the feeling that I'm too decorated, or too old woman style or the cute childish feeling. Depends very much on the colors and the flowers.
For the graphic, I get the feeling it's too much of a trend, too obvious, and I'm allergic to that. I can't comply too much with what everyone else wears. It's similar to the animal pattern that everyone wears for a couple of years, and then it's out and no one wears them. I'll watch and see if I can decompose and recreate of I'm just out.
And also how about the culottes, the pastels (pink, yellow, baby blue), all the impossible long cardigans – subconsciously I might have left them out for a reason…
Don't know where to fit it in but I'm looking for a suit in green… Something edgy in green.
Over and out, back to the winter coat….