Why don't you glitter on a Thursday?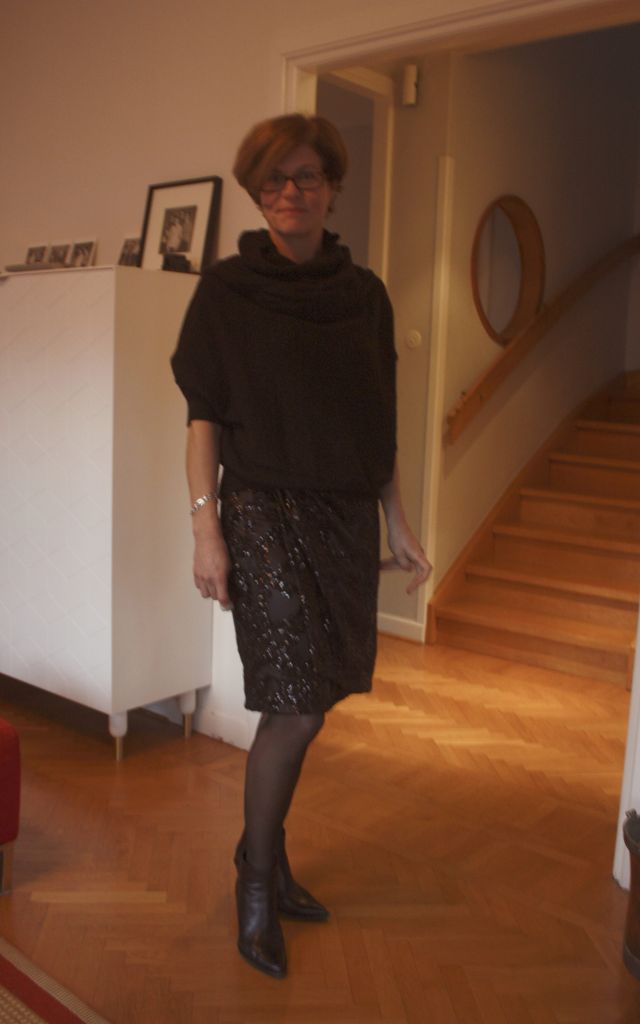 Sometimes when I start projects I can't really tell where I got the inspiration from. If you would have asked me 6 months ago if I would ever wear a glittery skirt to work I would have said NO, but somewhere along the line I must have changed my mind. I think my inspiration for this skirt originally came from something I spotted at Zadig & Voltaire in the spring, a stylish grey draped skirt, beautiful fabric with sequins. But, as so much else, too short and just too much $$ for something of a flare.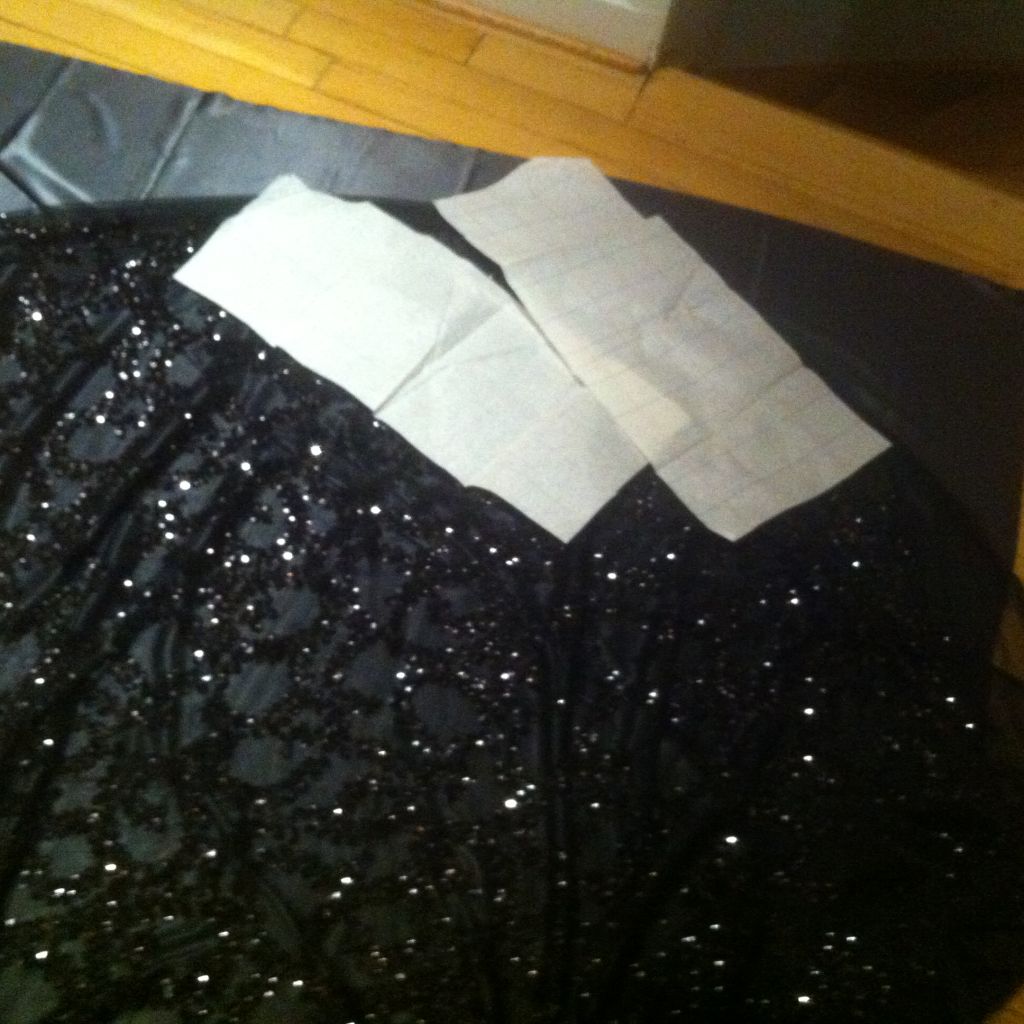 So I've been on the look out for fabric or for something like it. This is how my version of glitter on a skirt turned out.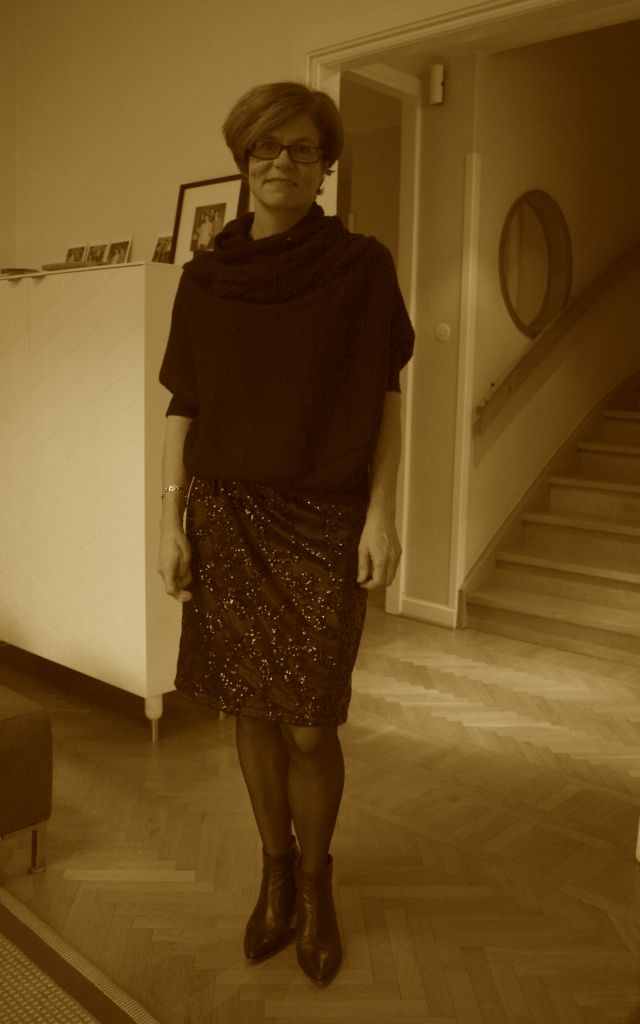 The first time I wore it with a chunky black knit and boots. Dressy, funky, stylish, almost office like – I'm pretty sure it won't go unnoticed or without horrified comments, probably from my male colleagues. In the future I'm thinking about wearing with a with office shirt with a black jacket.