Happy Independance Day! I hope it will be a great day for you all, to get together with friends and family!
I got to celebrate a couple of days early, very honored to be invited to the Independent Day Bash at the American Embassy in Stockholm. All dressed up in the mandatory blue, red and white – garnished with the flag.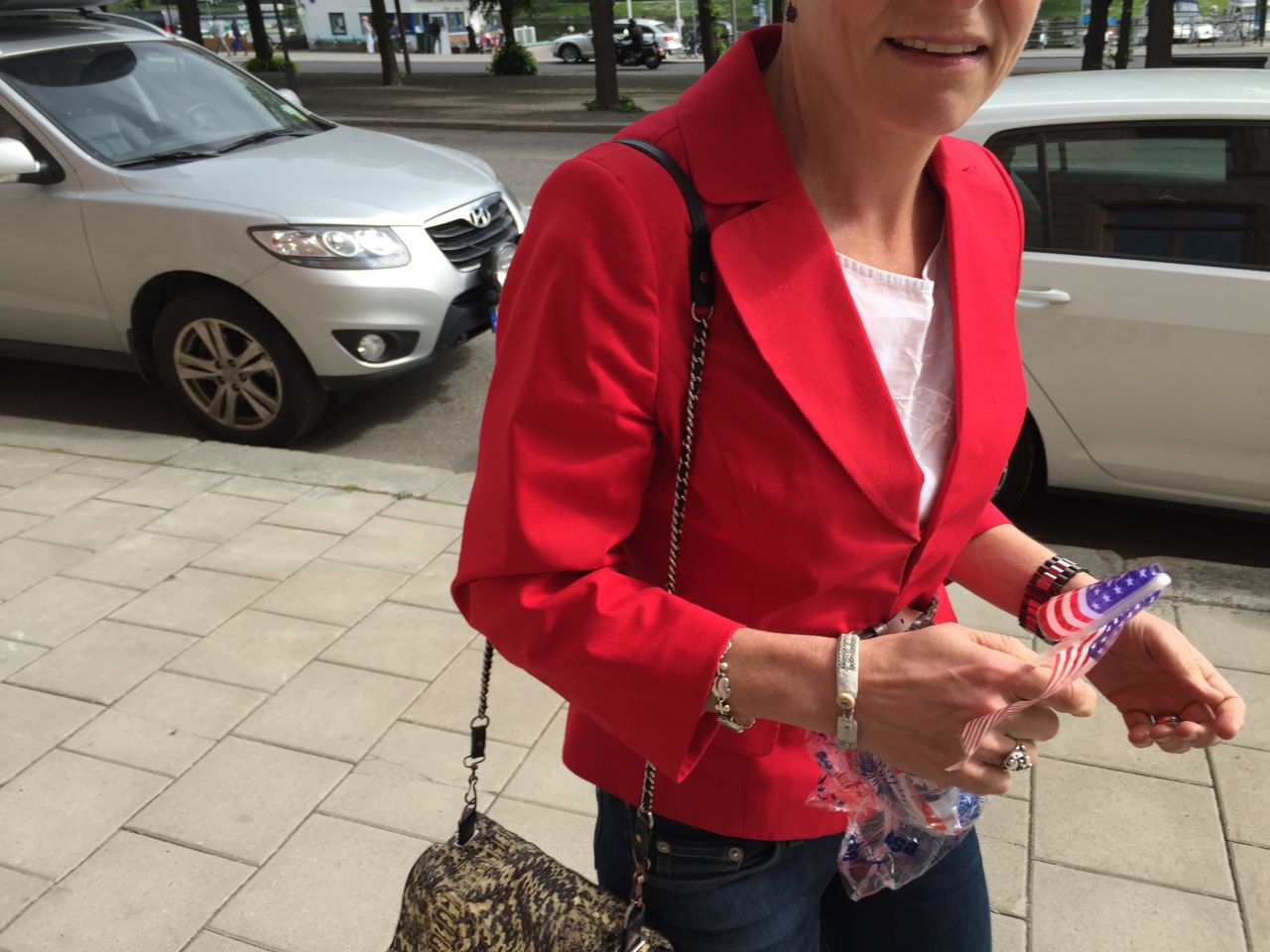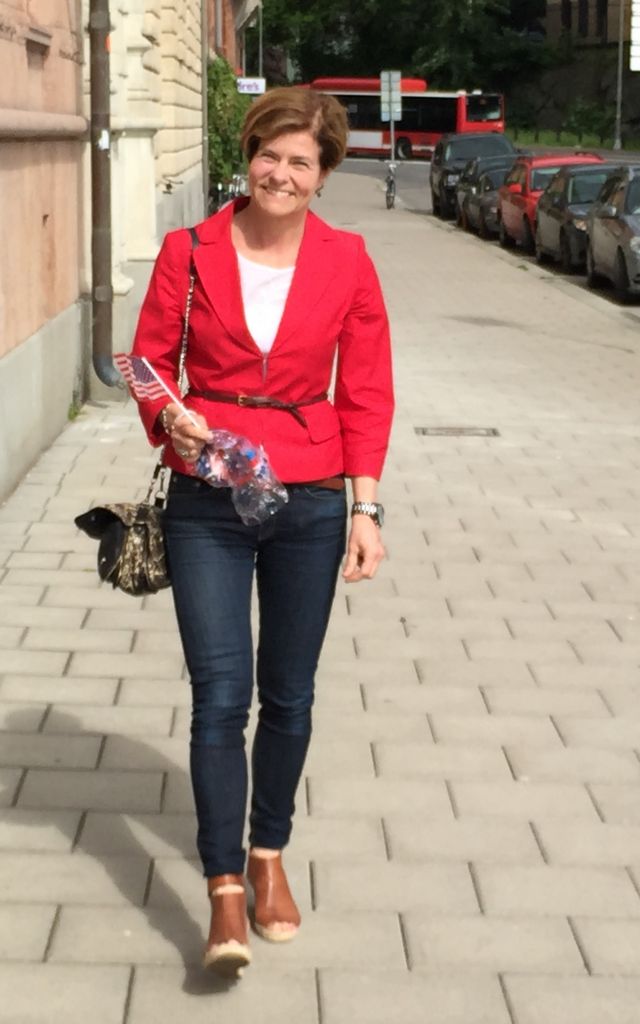 Excited to see this secret embassy (referred to as Fort Knox…) from the inside and to discover that there was a huge garden behind the ugly building from the 70ies.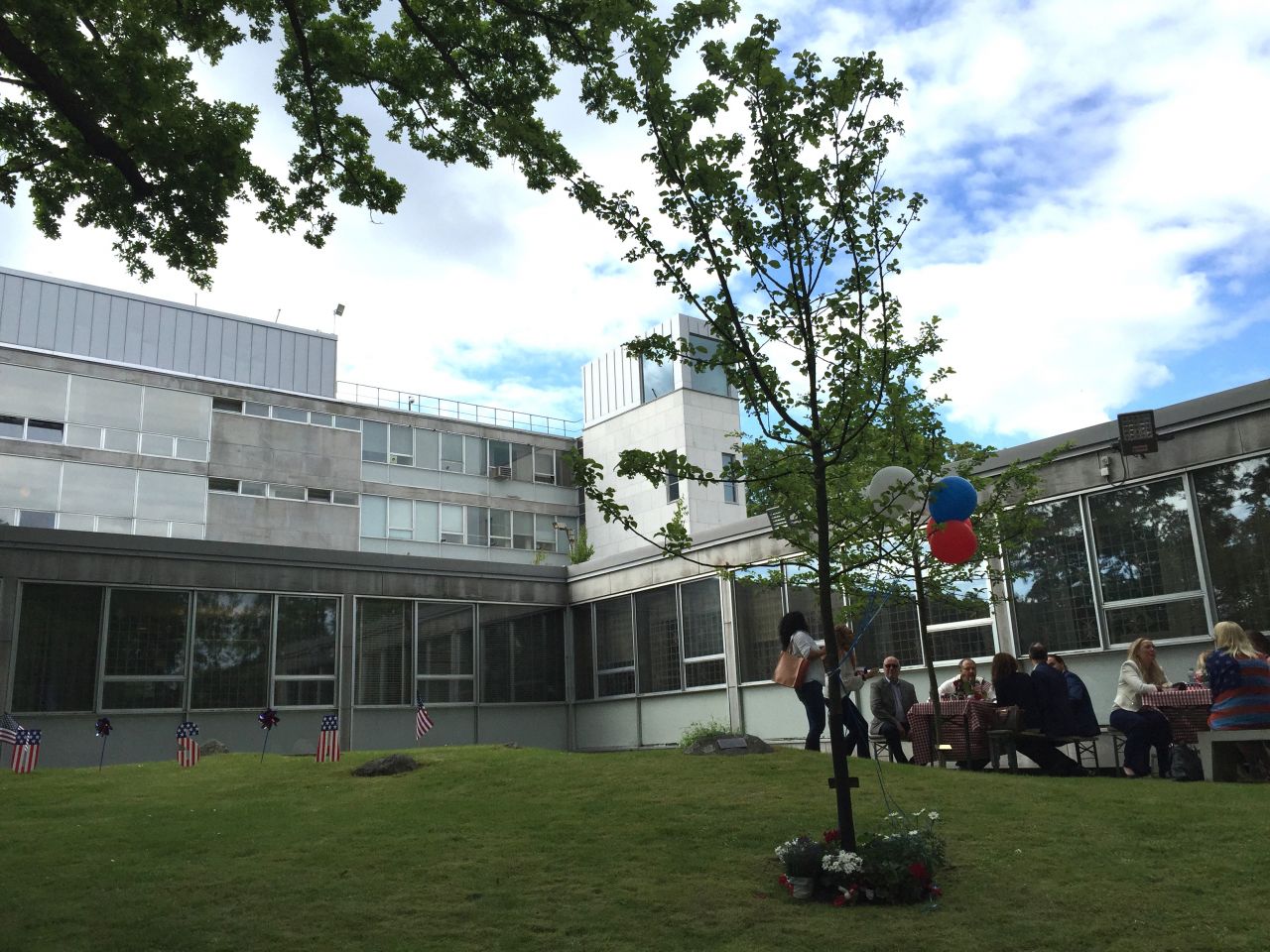 A garden where the festivity took place and included all the necessary ingredients for a successful celebration; barbecue with hamburgers and hotdogs, live band, games, beers, cold drinks and lemonade, deep fried oreos, popcorn – what's not to love about an afternoon US style?! I have to admit I got all sentimental!