In the days that remains of the summer, I've been looking around and scouting for inspiration for both the transition to fall and to fall itself. I rarely or never buy full outfits of the trends to come but I try to pick up some of the themes for the season in the pieces I buy. And then I combine it with old garments from previous seasons.
From my stack I will be bringing out, apart from the obvious pieces as my black suit, the green and the red suits, skirts of midi-length, wide-legged pants, skinny pants, a lot of neutral to brown shades, my nude suede skirt – as we move along during fall you will see how I play with my pieces.
Below you will se my additions and I've been collecting through sales and adding a bit of fall shopping. Not on picture because I forgot is a new white plain office shirt.
As you can see the theme is adding more tan and brown notes. I'm thinking that these items will mix in nicely with my black and navy base.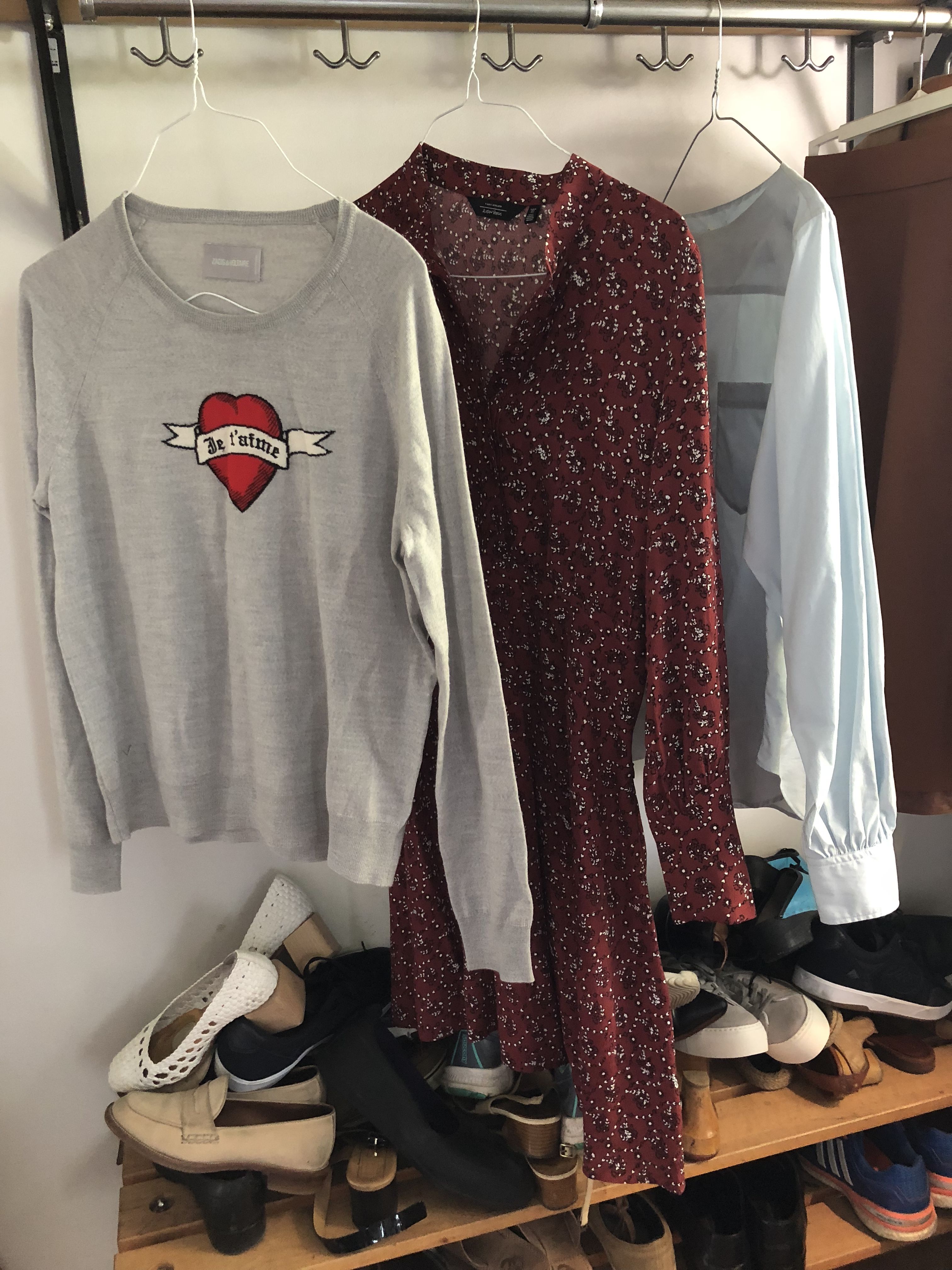 A merino wool sweater from Zadig et Voltaire – a summer sale item. Adding some umph to my pants and skirt outfits with the Love and heart. And who's talking about tan & brown – I couldn't resist the grey sweater…
Dress from & Other Stories – in a rusty red color that I can actually wear close to my face. Otherwise I try to avoid rust – the color makes me look sick. Also a very cute pattern and very feminine cut. I hesitated because of the length – it's just below knee (not really a midi-length that I would have preferred). I actually sized up to get more length. Can see this how I wear the dress now and transitioning with summer shoes and later in fall styled with boots.
Light blue cotton blouse from Arket on summer sale.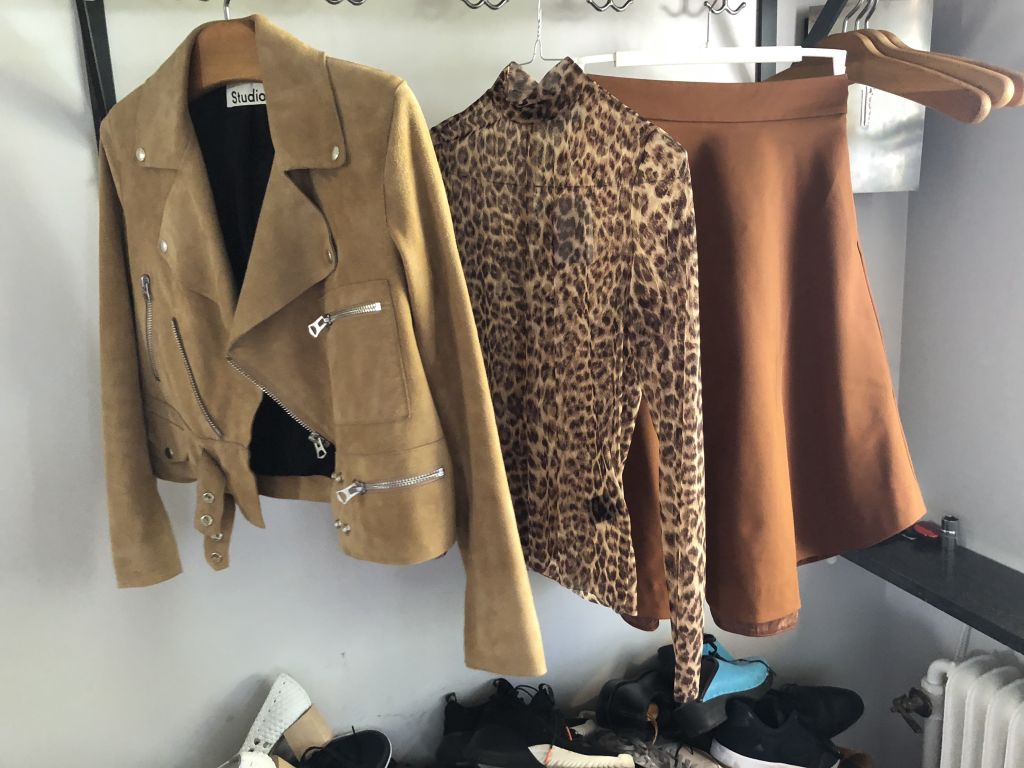 Love this tan suede moto jacket! Finally I gave in for the moto jacket, have avoided it for so many seasons. Couldn't resist the combination of the suede and the style! Perhaps it adds to it that I, with my greying hair, get a feel that I need some cool stuff, it cant be to cute… Love that I could buy it on 40% off – makes it more accessible in price! From Acne.
Adding even more umph with some animal print! Love to see this with my usual black, white and not to forget my red suit! From Samsö and Samsö.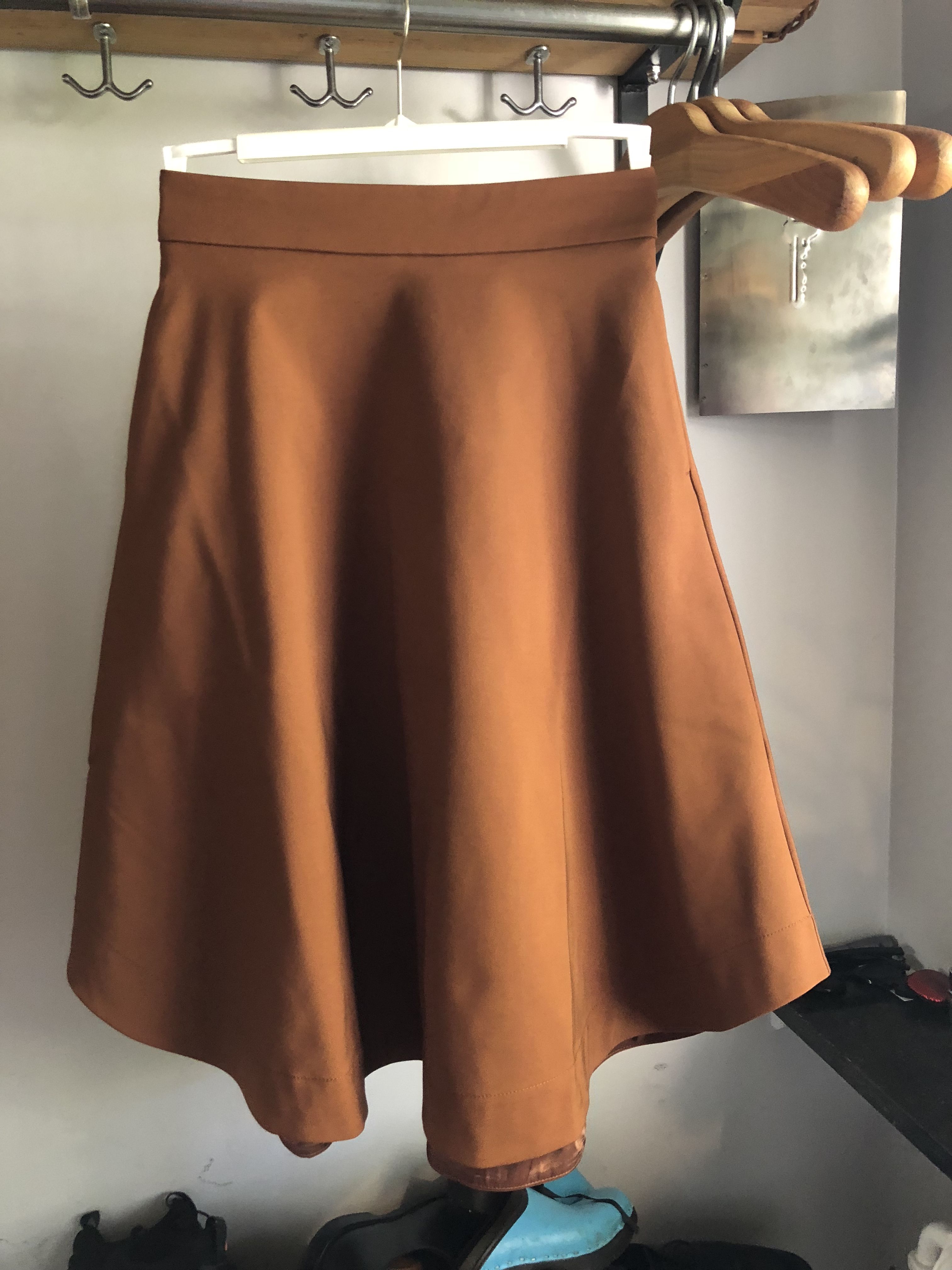 A skirt in the trend color rust – adhering to this color trend, but keeping it from my face. Will be soooo updating all my shades of navy, black, white and nude! From & other stories.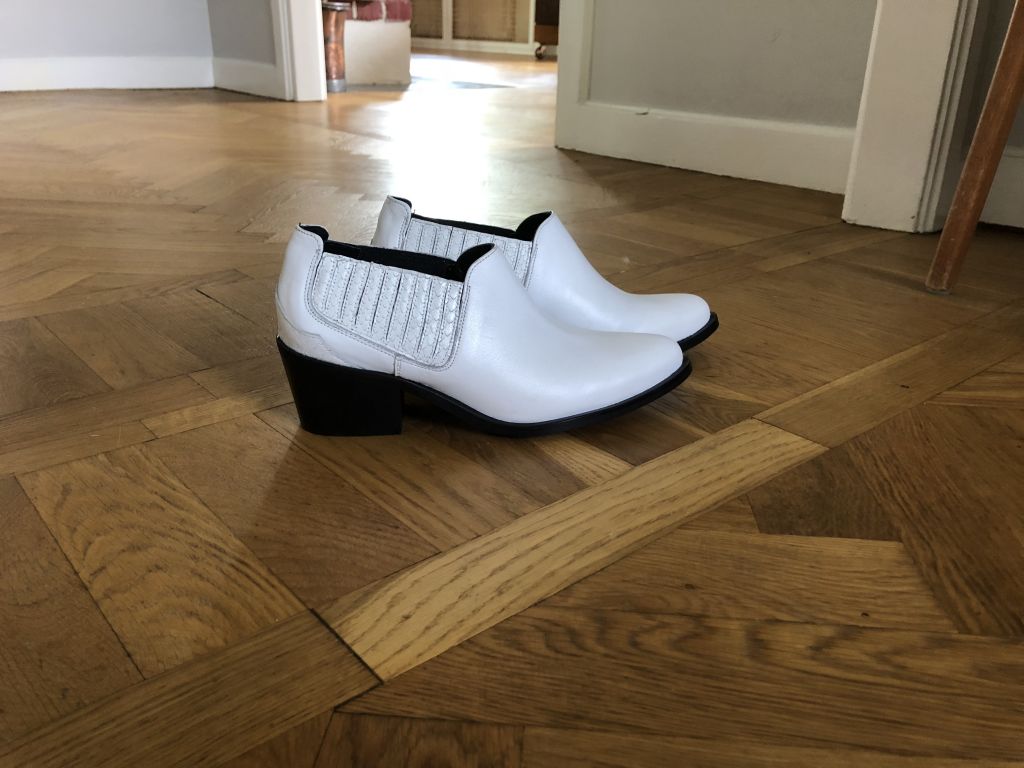 And finally on end of season sale – white! boots… on a whim, oh well I hope I will get some use of them… From Rizzo.
And if ever you have read this far and marvelled at the complete mess and pile of shoes beneath the clothes… Puppy adjustment of shoe storage. So far so good – he's still tiny…