How should you decipher this pile of clothes? Well it's my interpretation of the Fall / Winter season 2016/17. In the pile you will find both my most recent updates and what have I brought out in the daylight from my (hidden) stash. Some of it you've already seen in the posts lately, and some of it I'm still pondering on.
Firstly here are my additions for the season, pieces I've bought to update:
the oversized shirt from Acne – uncharacteristic of me, I fell for the pattern. Love the flowery detail on a background with more flowers but with a blackish note. Take a close look in order to appreciate the complicated compound.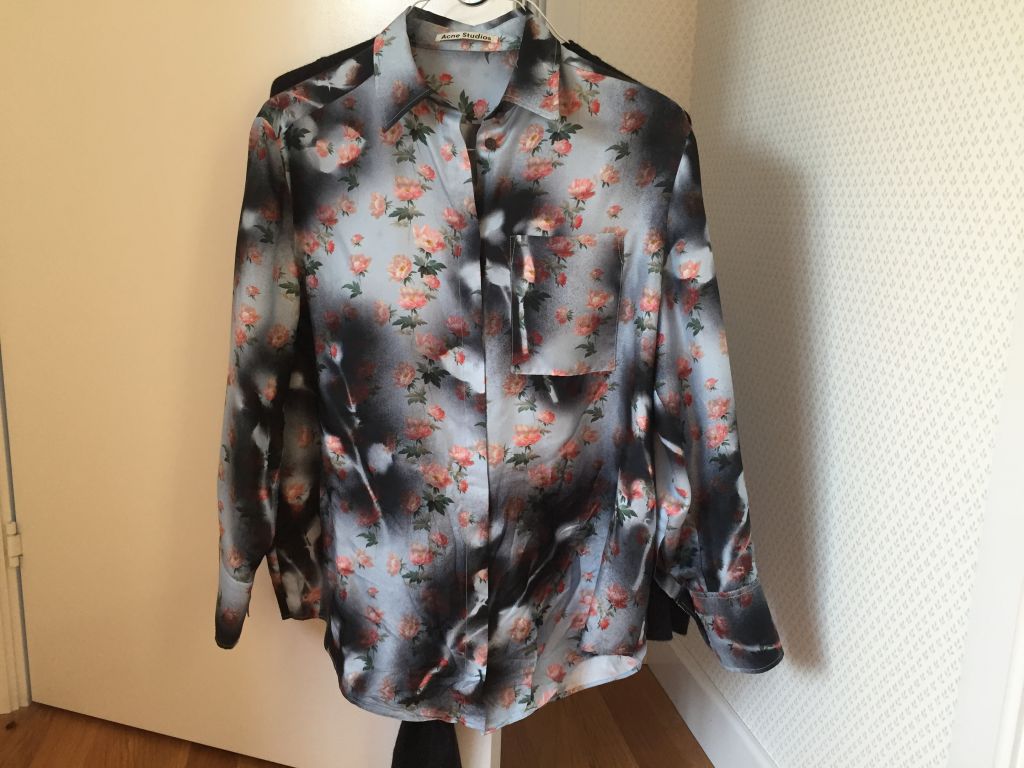 A turtleneck is undeniably a must this season. This is my version. Brown/greyish in cashmere and so soft, from Vince. With zippers at the sides.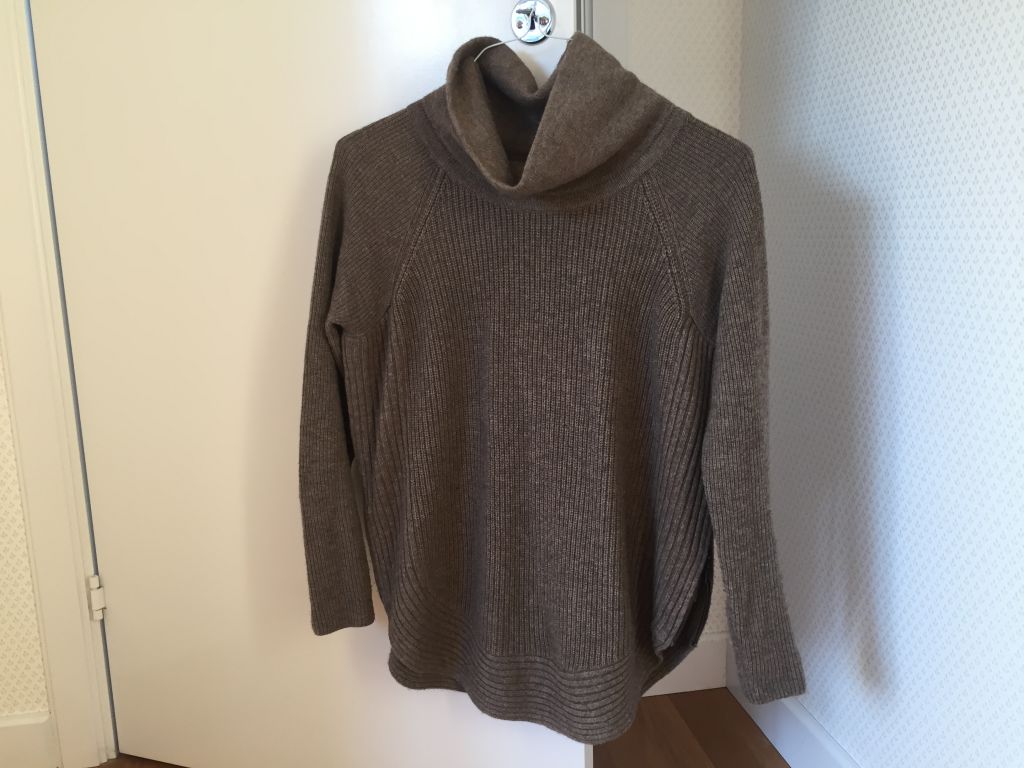 Ruffles! For me it's this super cute blouse in black. You've seen it before…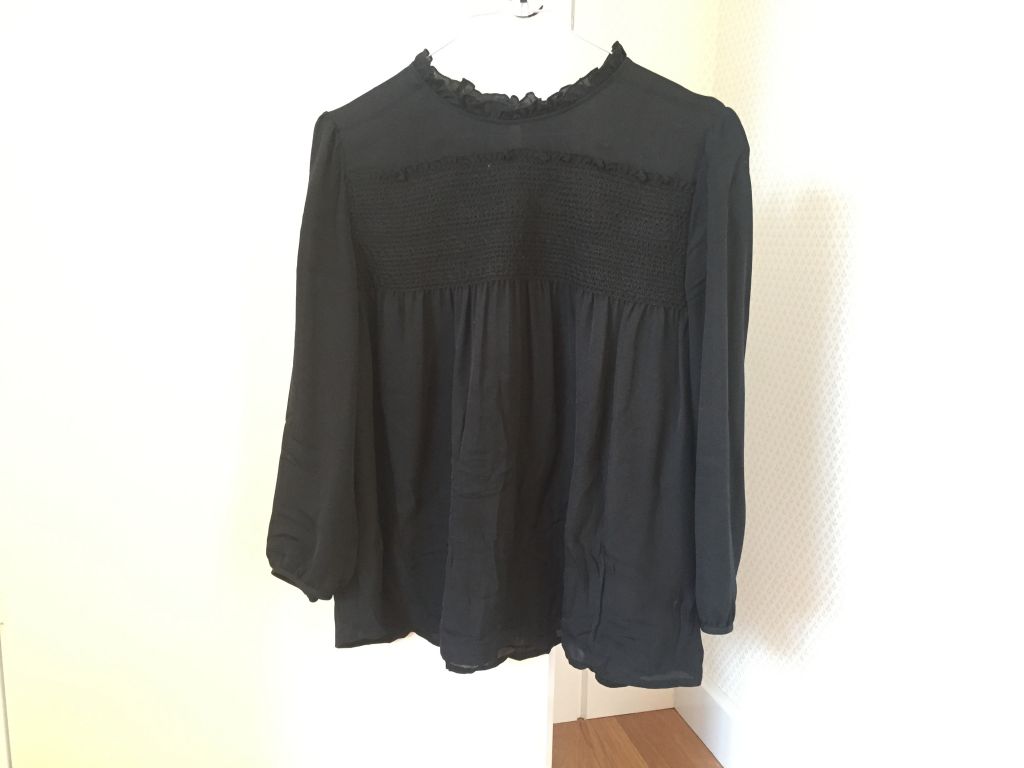 Wrap/Tie of some sort – as I just love any knit (that's my weak spot) once I saw this one it was instant love. From my London trip. Soft, cashmere, dark dark grey and just lovely, from Club Monaco.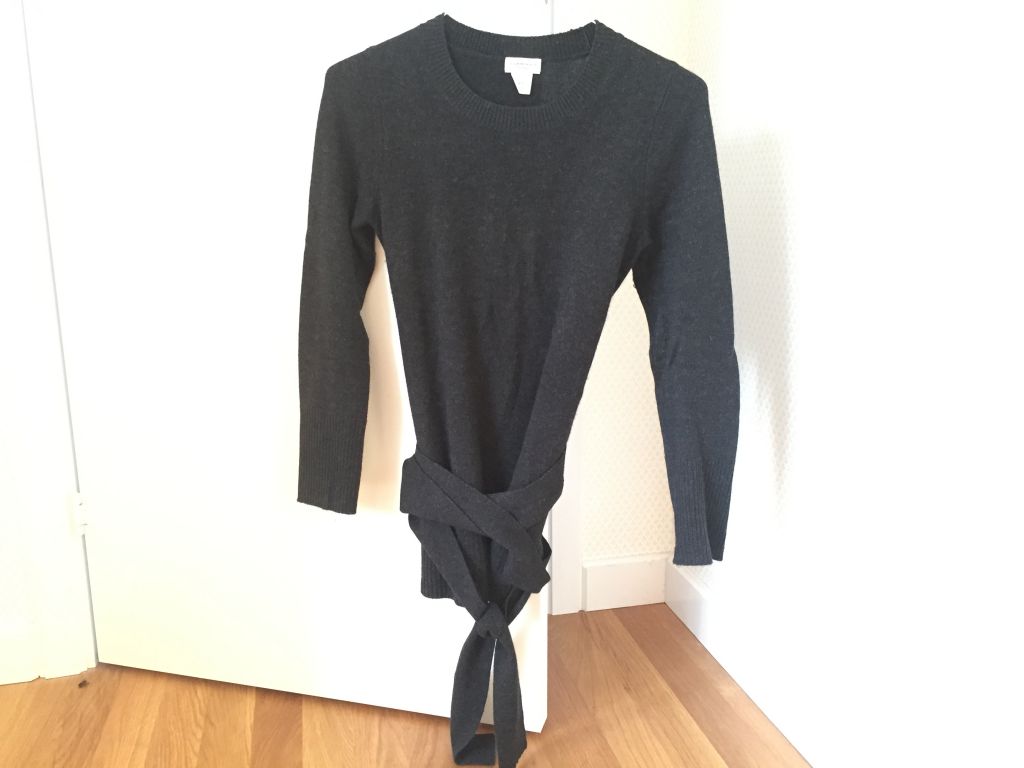 A Chanel jacket – just got so bored of all my blazers and felt an urgent need of an update. This is my choice – the burgundy color feels great this season and works perfectly with all my black and dark blue bottoms, not to mention my corduroy pants. It's strict and funky at the same time, I can dress it up with suitpants/skirt or dress down with jeans, all styles work for the office as the jacket is dressy.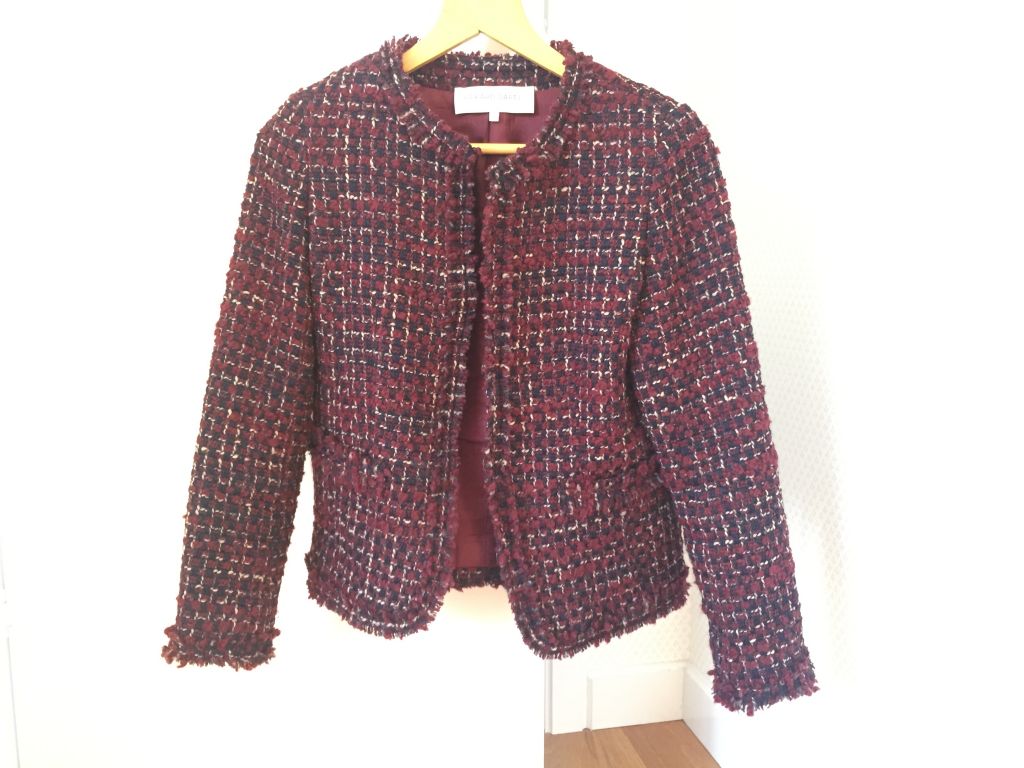 And a pair of jeans…
Just an update with a pair of skinny jeans, dark dark blue with high waist, my favorite brand, Rag and Bone.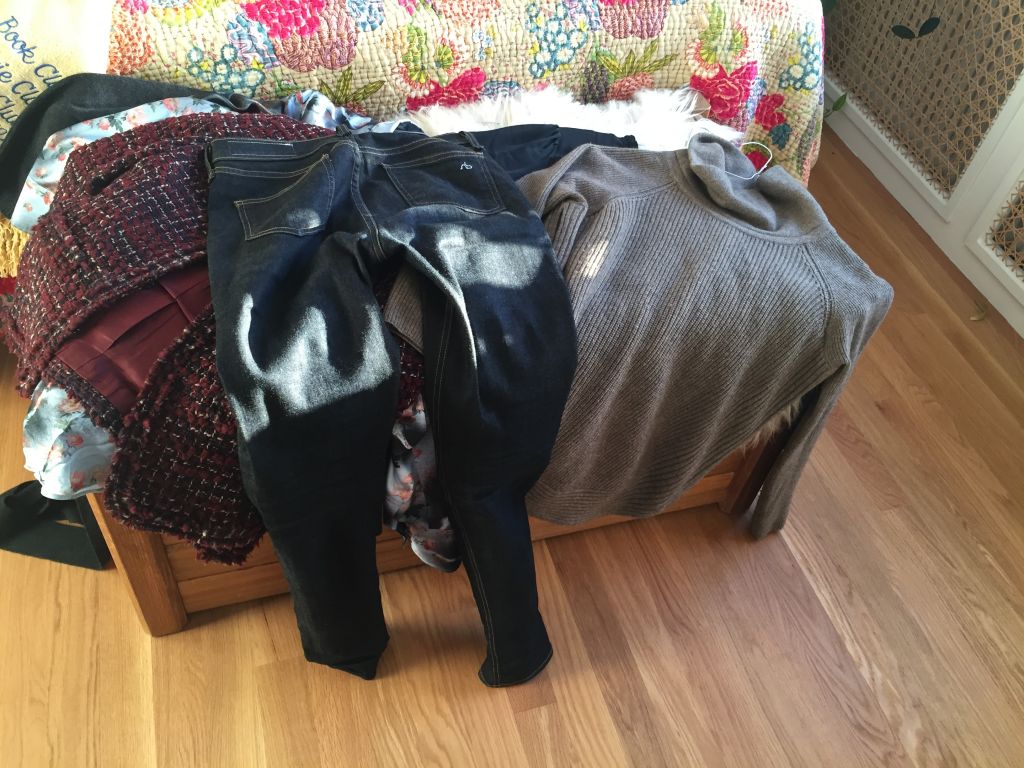 And then what am I pondering on to bring out from the stash….
A blazer and skirt – striped in black and white – from my own design and sewing. I'm thinking that I could style with a suede belt on the jacket. There are two skirts, one a-line just below knee and one midi skirt.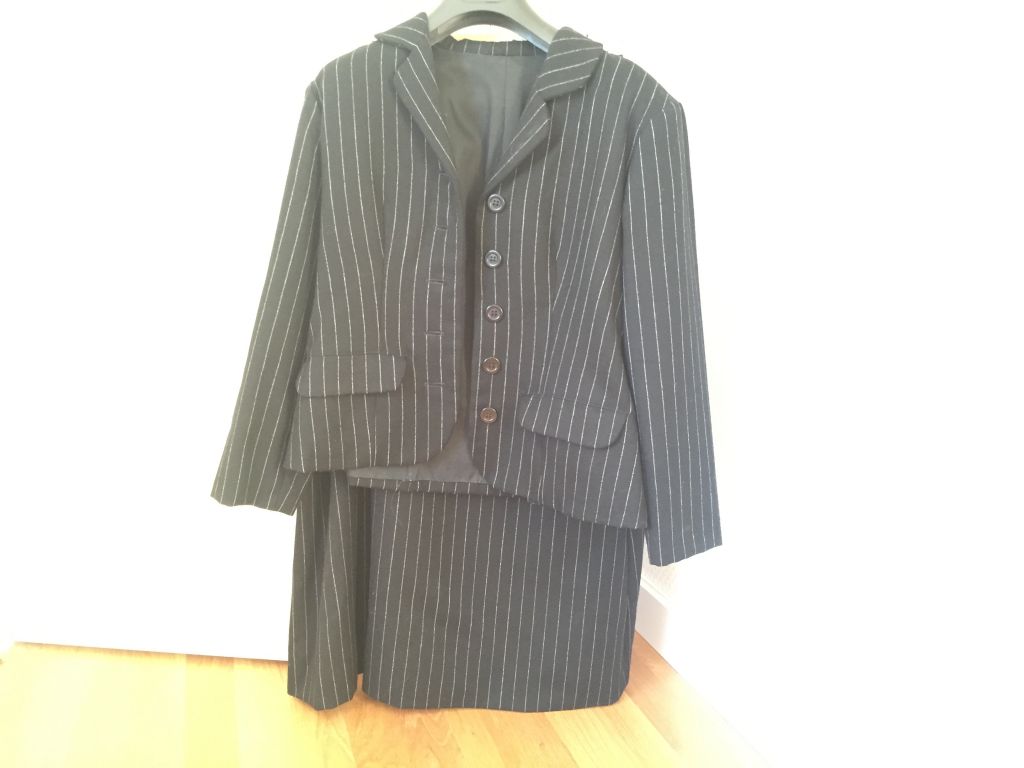 Another suit, cute in pink – I'm thinking anything pink is good this season… Just not sure about the skirt, feels a little to short. And actually I cut it a couple of years ago, it used to be midi length, kind of regret that now…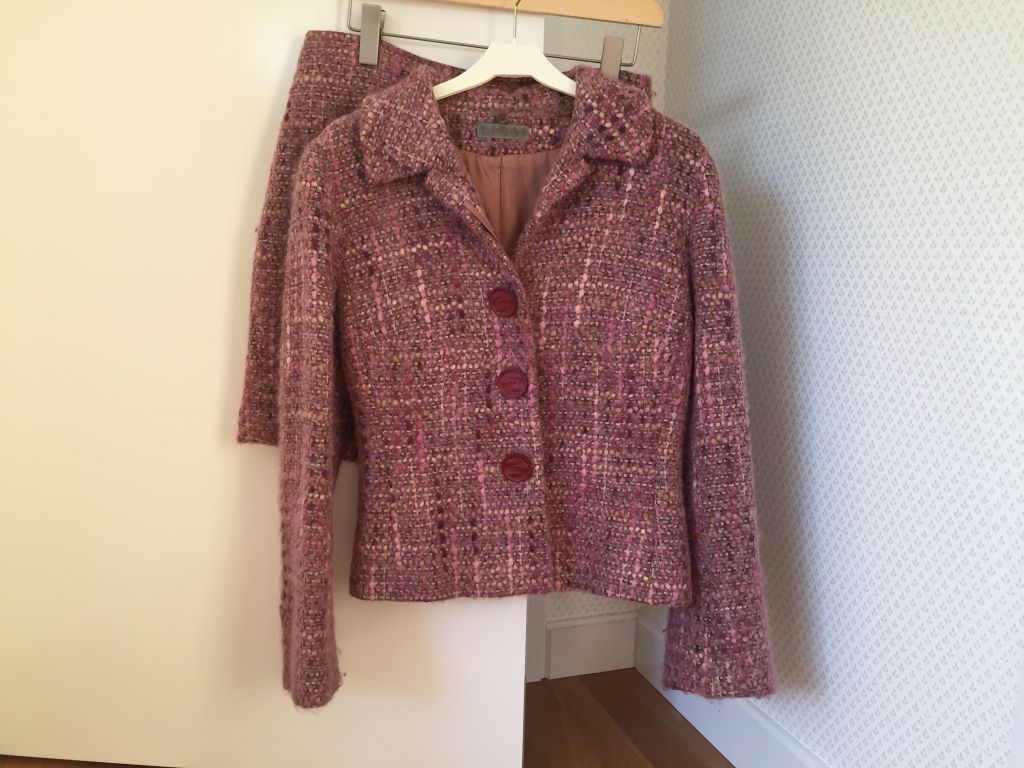 I'm thinking more texture and with brown notes. Skirt from my stash from Anna Holtblad, also a little bit short but perfect with my new turtleneck.
Looking for velvet? or suede? Bring out what you have! I have a pair of brown velvet trousers and a blue velvet slim dress. Just not too sure yet about how to wear them. You can see a glimpse of my suede skirt, but that is no news to you.