Sometimes the transitioning from business to Xmas party is more like a pitstop in a Formula 1 race than the getting-in-the-party-mood-prep you would like it to be! Friday night I had like 6 minutes and 35 seconds to switch mood and accessories from delivery to party. There are times when the little black dress is the real savior!
This was the quick fix for me this time:
– switching the 60 denies leggings to a pair of sheer party tights
– putting on the heels and a scarf with fringes
– and adding a touch of lipstick
How I would have loved to be able to take the pictures at the bar 5 minutes later… That would have been so much cooler and purposefully for this post!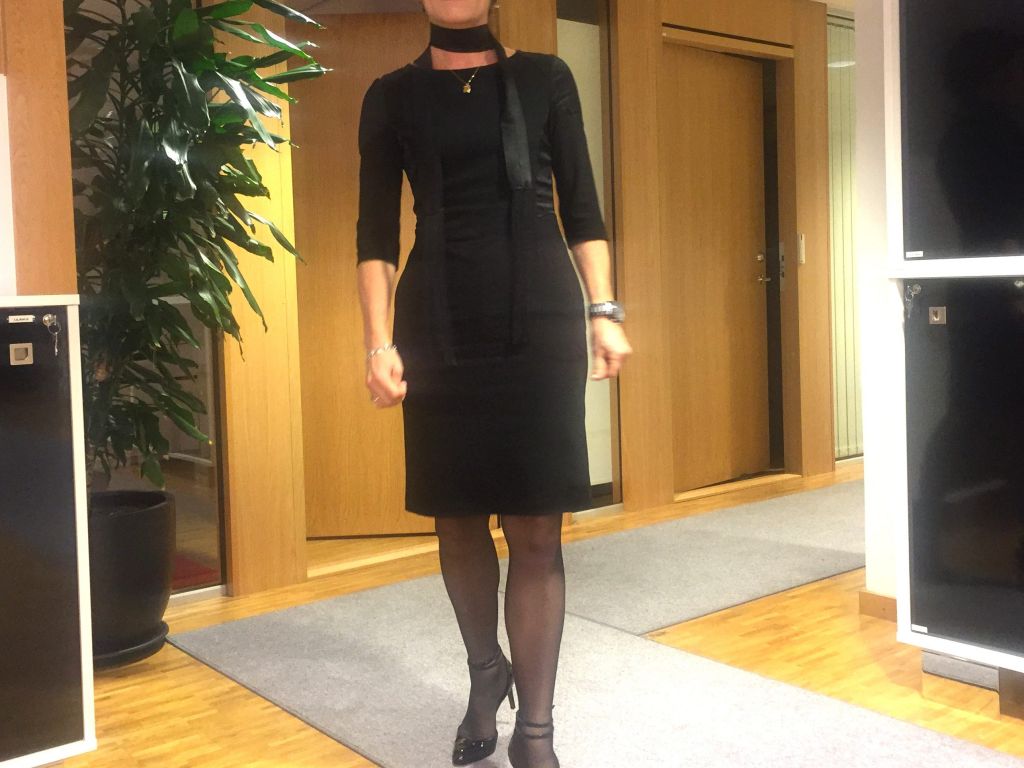 This how my LBD was styled during office hours – paired with a black cardigan, leggings and my funky boots!