Another week full of challenges! So fun but also a challenge in it self to fulfill as posting an outfit per day demanded more time and effort than as per usual.
Last one for the week was the easiest one as this is how my week usually ends- never leaves my yoga pants! For today I just added the knee-high boots and I had an outfit out there for you!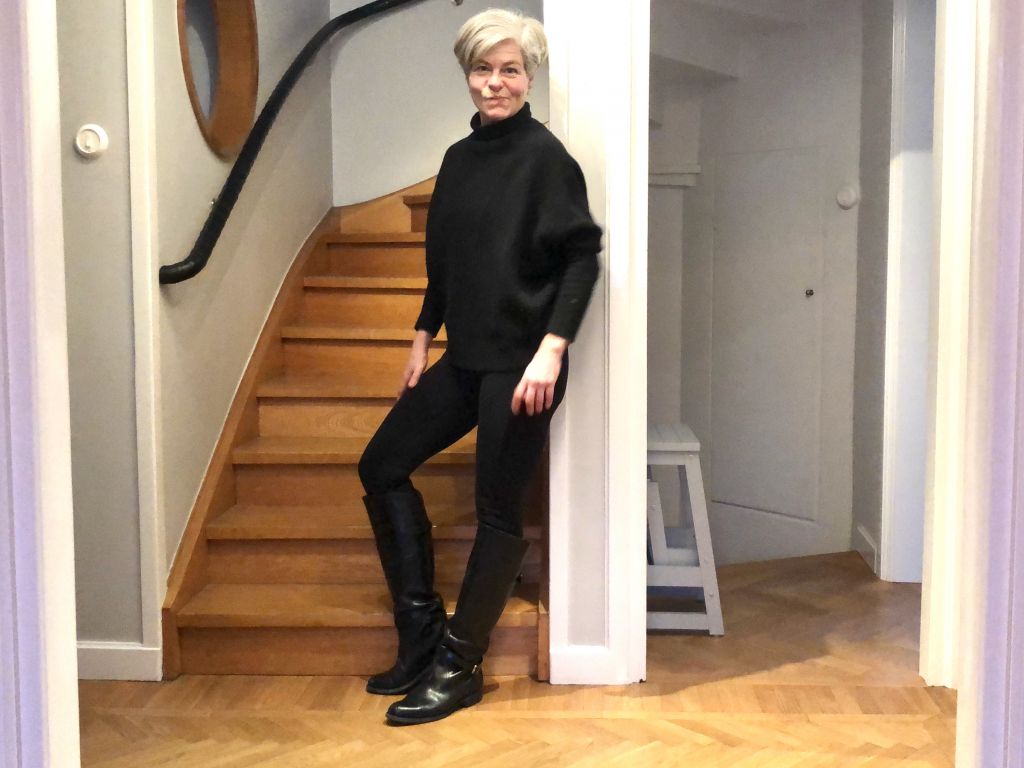 Starting the week – party on a weekday. With a little bit of shimmer on the tee brought down by a pair of denim & a black blazer ready for the office!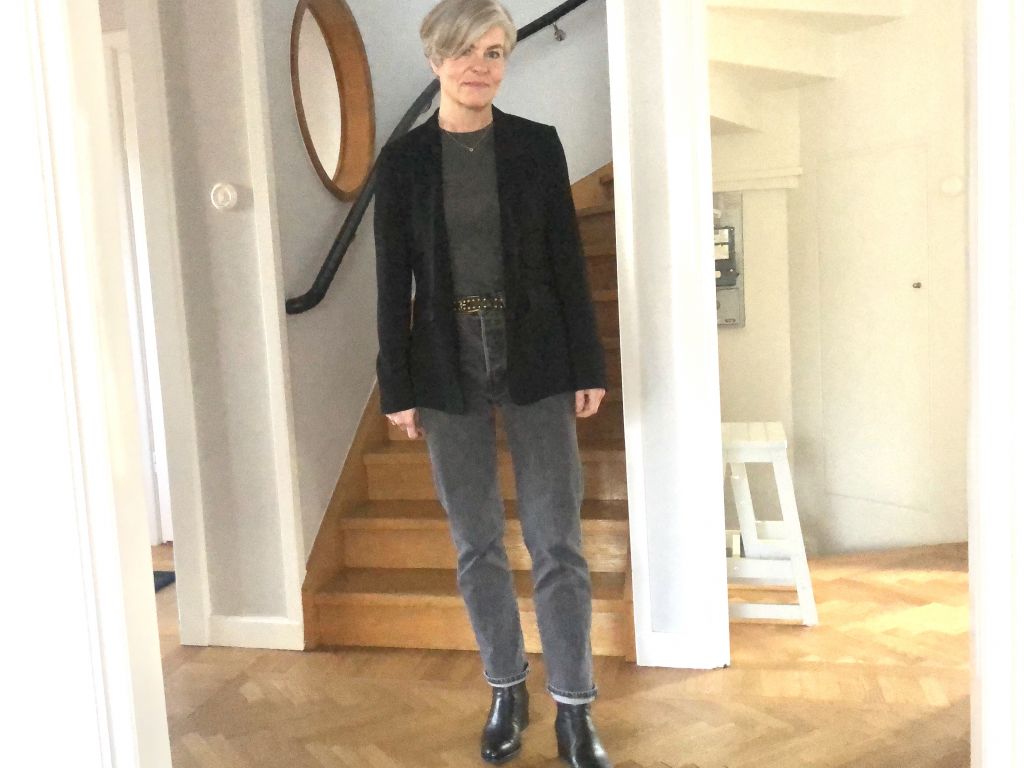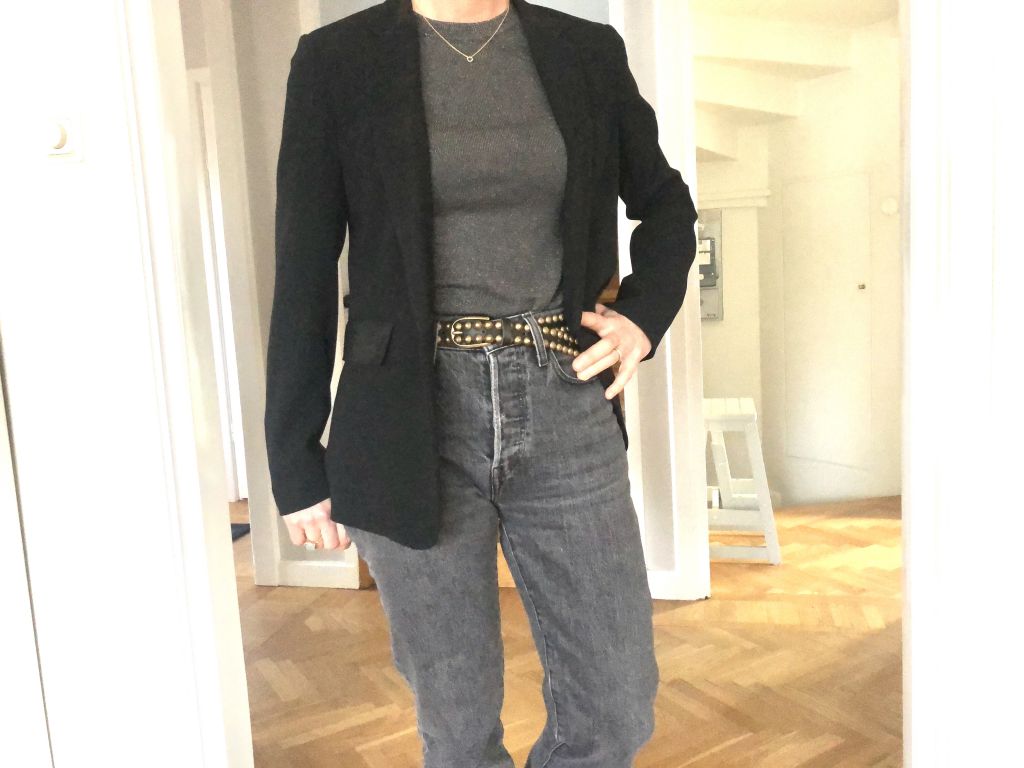 Top – Fennwright & Manson, denim – Levi's 501, blazer – Rag and Bone
Tuesday – leather weather. It would have been so easy just to bring forward my nude leather skirt… instead I chose to style an older leather jacket with a pleated midi skirt and belt it up to get a 2020 vibe for the outfit.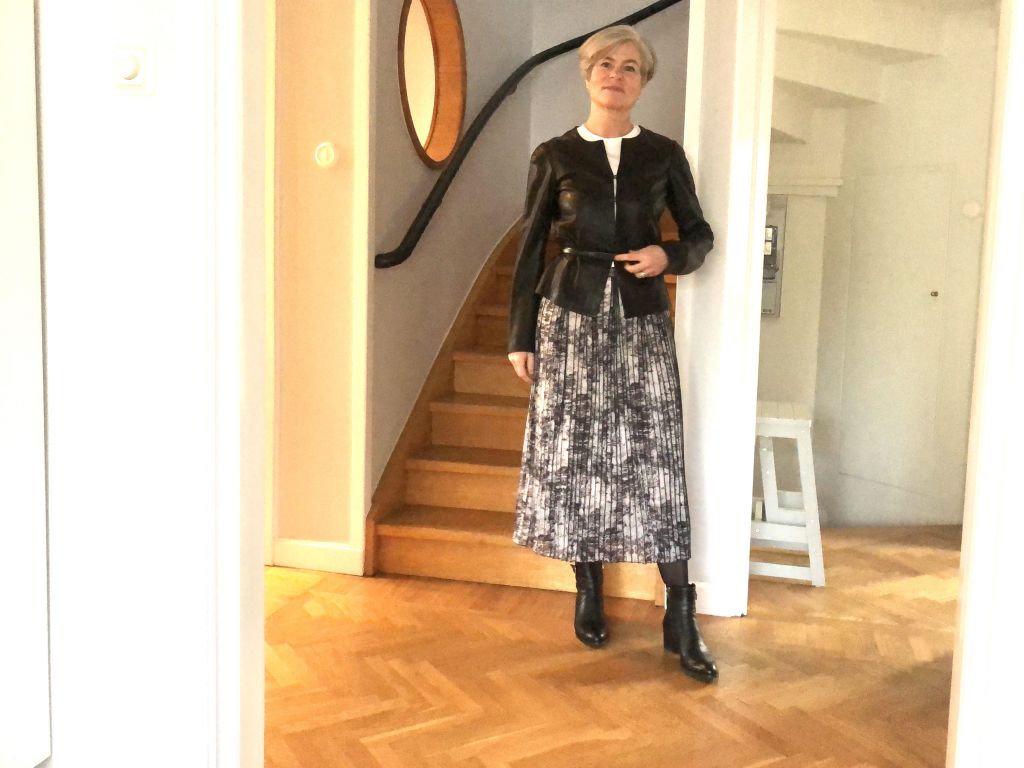 Leather jacket – Vince, skirt – Atelje Kerber, boots – Rizzo
Wednesday – something borrowed. I'm sporting my mom's Burberry coat from the 70ies. I've been wearing the coat for 5 years now and I love this classic!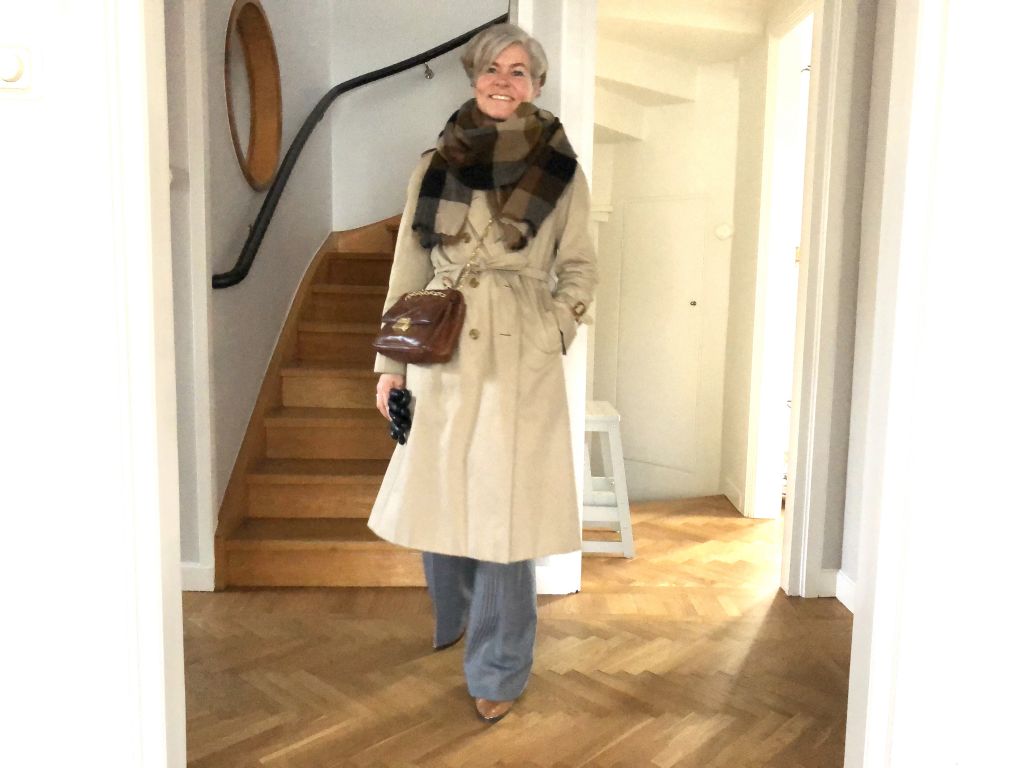 Thursday – blue! Tying my shirt at the waist and wearing it with my wide legged pants and pointy ankle boots, all Acne!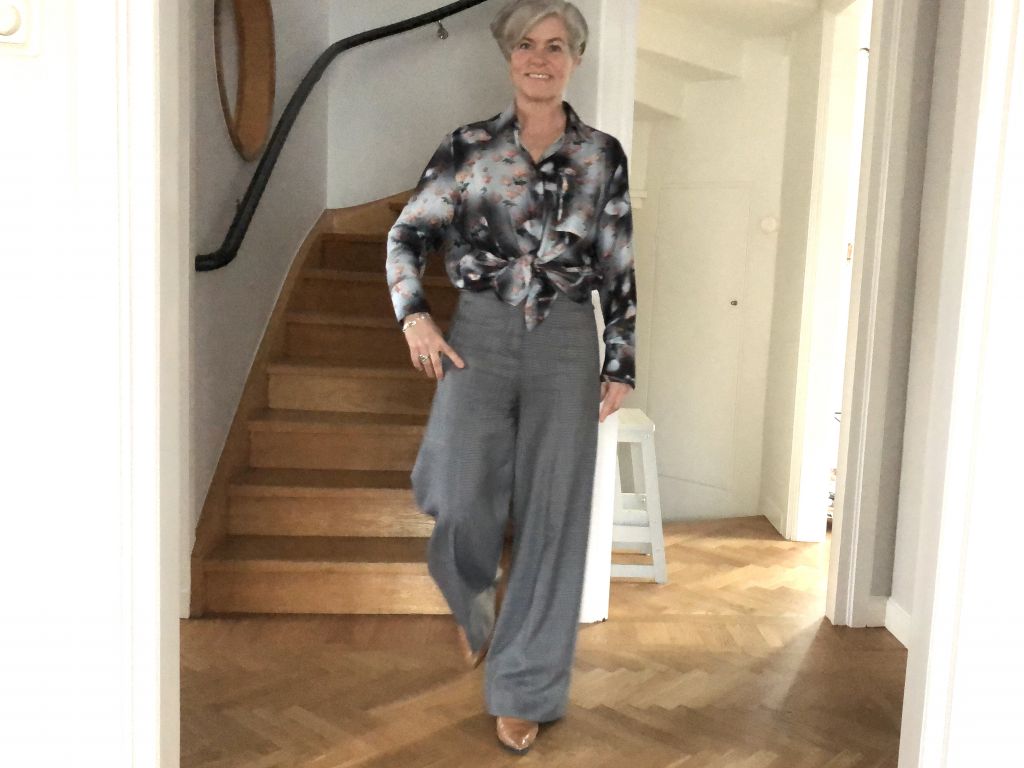 Friday – black & white! Love a classic – wide legged black wool pants and a sheer cotton blouse with huge sleeves.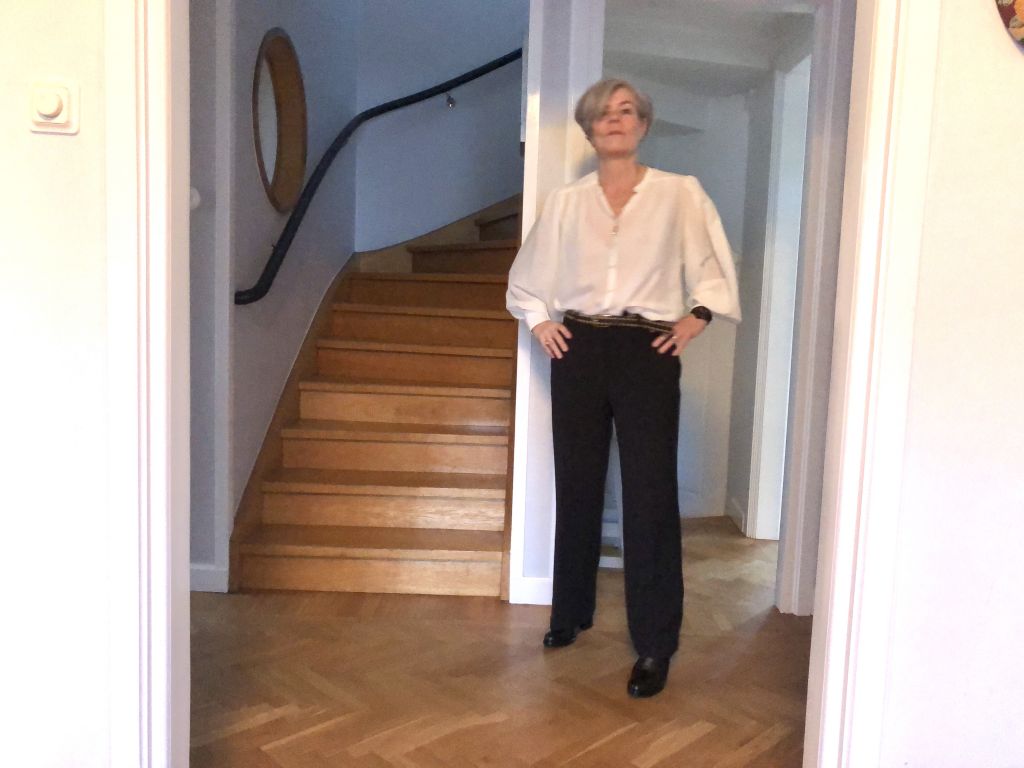 Pants – Samso and Samso, shirt – Zadig et Voltaire
Saturday – cost yet stylish. Focusing on the jewelry to the knit on a day with a miserably bad weather!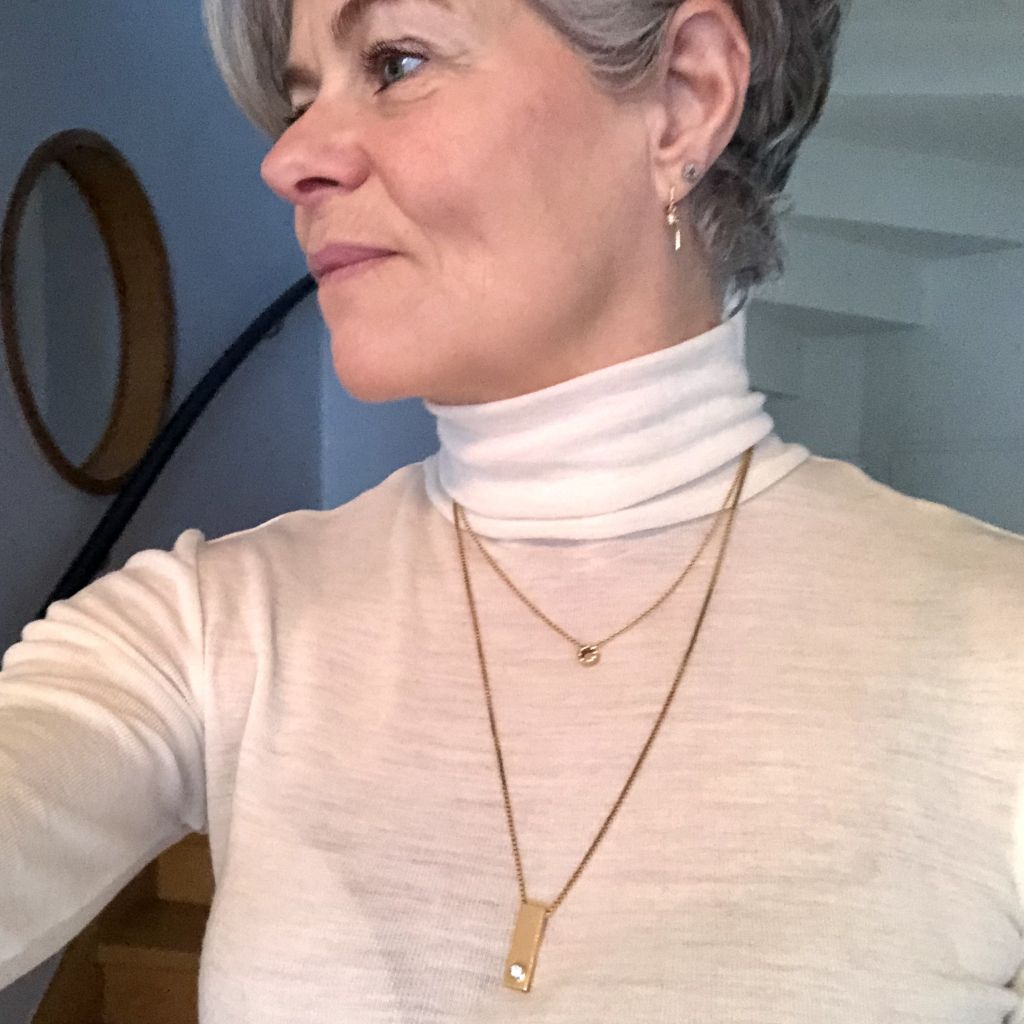 Knit – Cos
Sunday – sporty Sunday! As per usual, in my yoga pants the whole day. Saving the situation with knee high boots!