Something new to kick off 2018! New both in style, pattern and color.
Style with a little bit of length, flow and pleats.
Pattern of polka dots.
Color is burgundy.
This skirt definitely passed all lackmus tests of number of new outfits created when combined with my old pieces! I can see a number of new styles made from my tops, blazers and knits when paired up with this flowy piece. The quality of the fabric is debatable… Zara is great in style and price but seldom quality.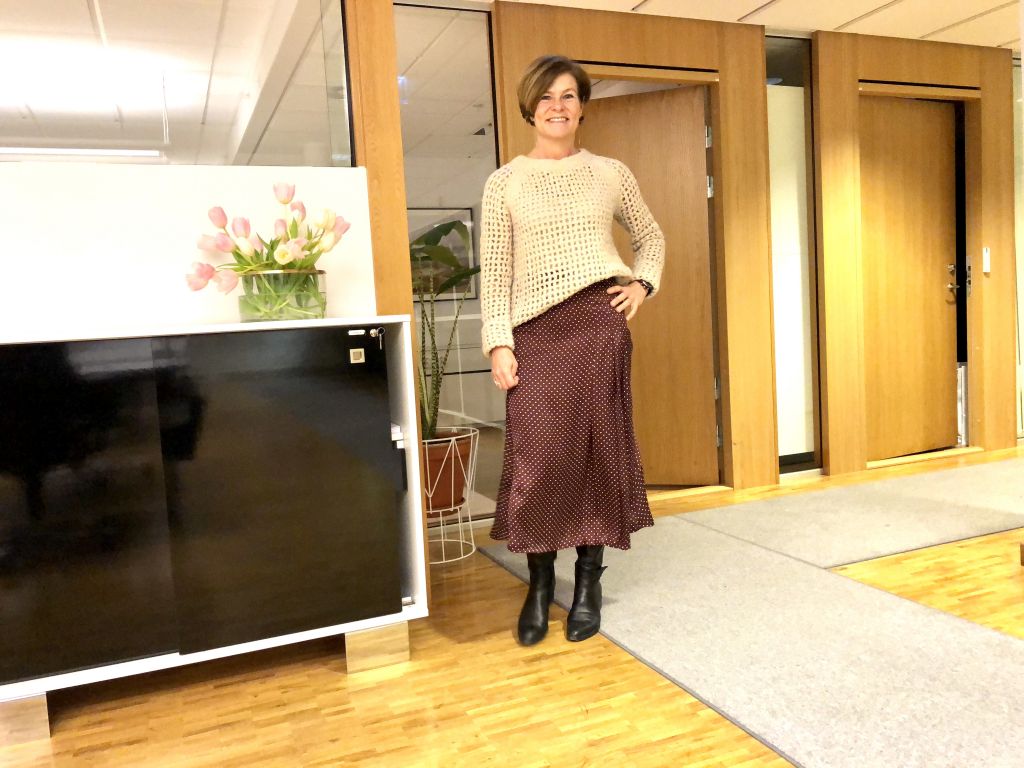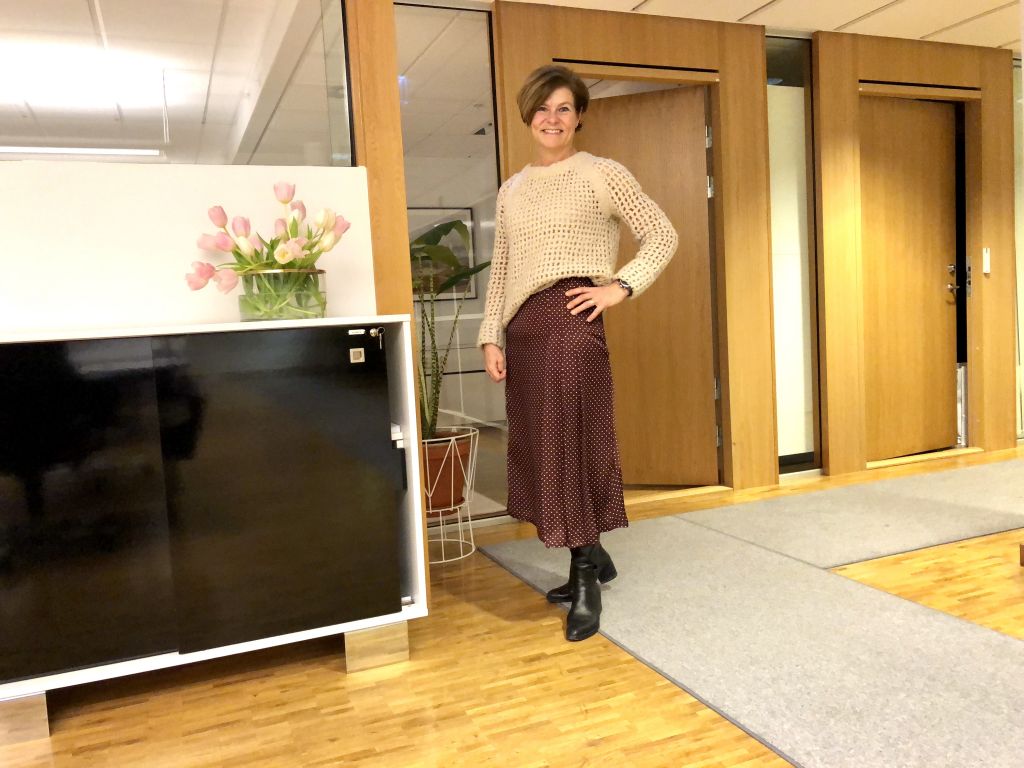 Styled also with delicate earrings – so delicate as almost not perceptible