The last sign of me giving up vanity for pragmatism and practicality, a backpack. Big enough to carry around a notebook and my laptop. Enough of carrying around totes or big handbags hanging on my shoulders weighing a ton and giving me sore shoulders and back pain. It's actually not new, I've been using it for almost a year but I do keep trying to use my fancy tote from time to time. In a desperate attempt to look more stylish for the walk back and forth to the office, and every time I have to revert back to the backpack as my body is giving me the very clear and understandable signal of pain – it will not work!
So here it's a black backpack, discrete, no fanciness or vanity at all, but I love the effect from it, which means I'm all happy and have no pain! It's been a process similar to the one when I gave up on higher heels… Oh sorry, for office wear that is, not for party…
To make it even more discrete I've eliminated all visible signs of brand names and tags, I wanted it to be totally clean in style.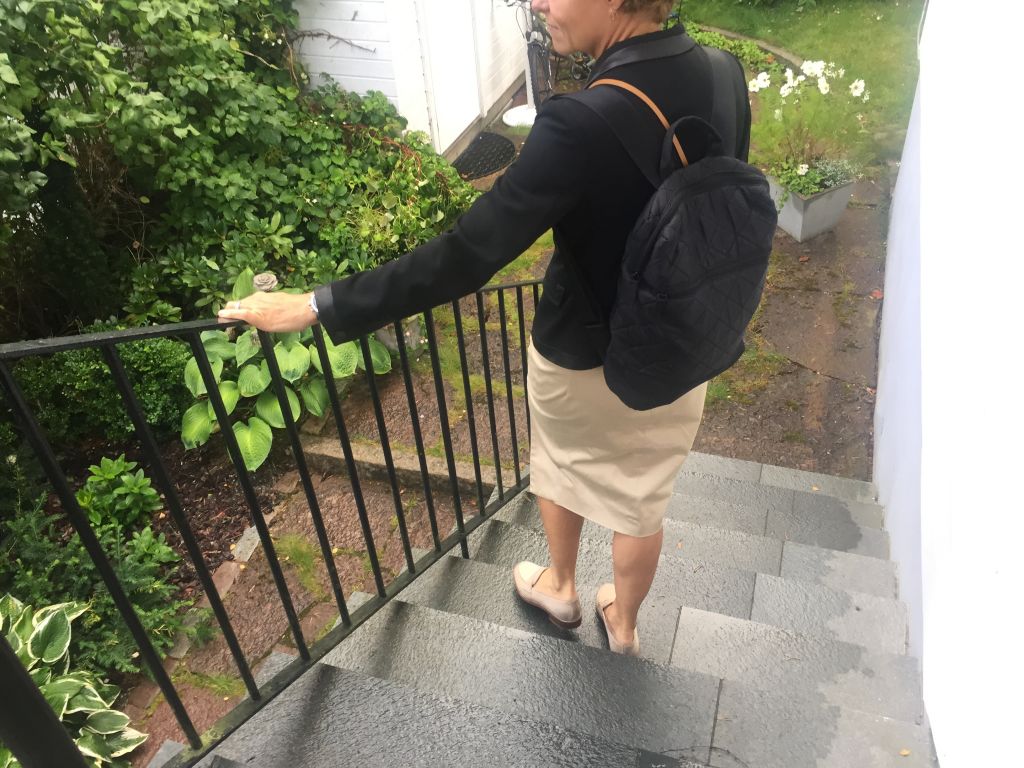 Hard to discover from the front.