Why don't you sparkle at the Xmas party?
Leave the little black dress behind! This is the third Xmas season I'm wearing this dress and I feel great about it! The narrow cut, the A shaped form of the skirt and the mix of materials, chanel wool with sparkle, paired up with leather details, the combination make it feel as if it could have been sewn/bought this winter. And I just love the color!
For this party I just styled it with my Steve Madden boots and my regular purse.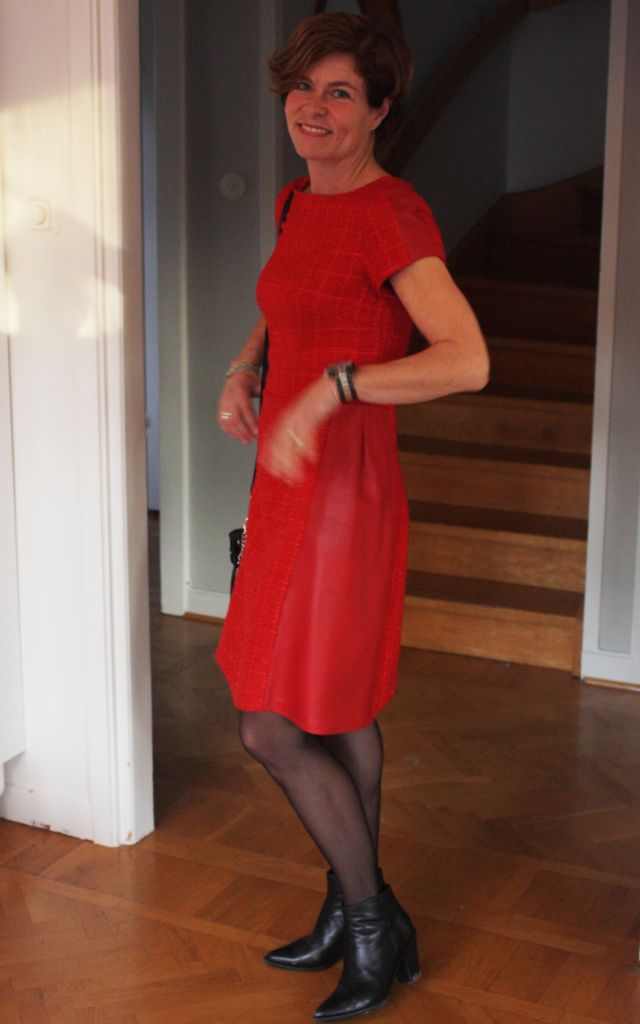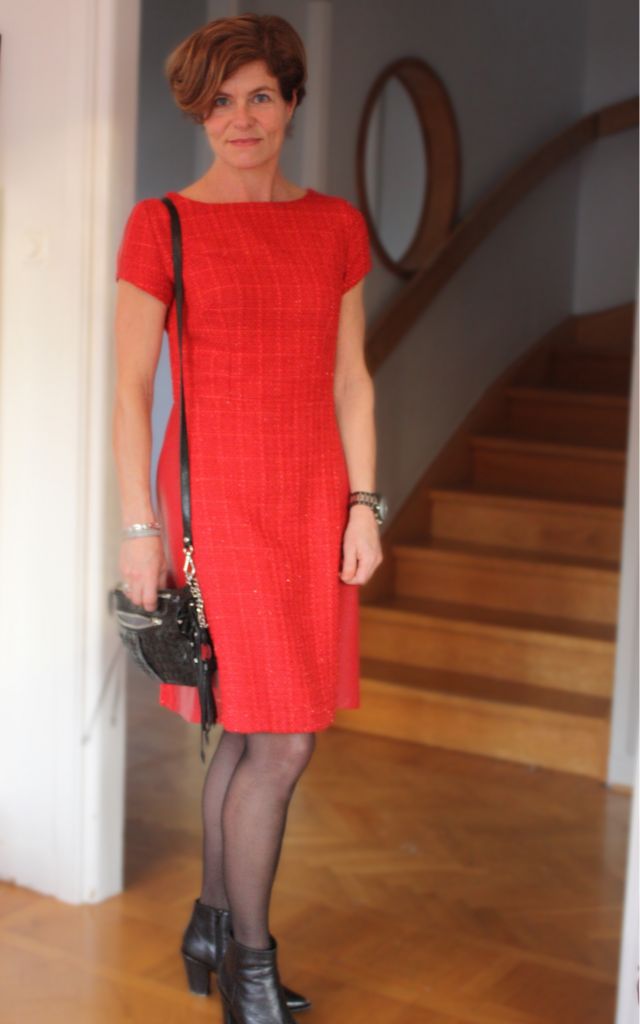 In this close up you see the leather details on the arm and on the skirt. With this slim dress I wanted the sleeve to be as narrow, so this is a bell shaped short sleeve.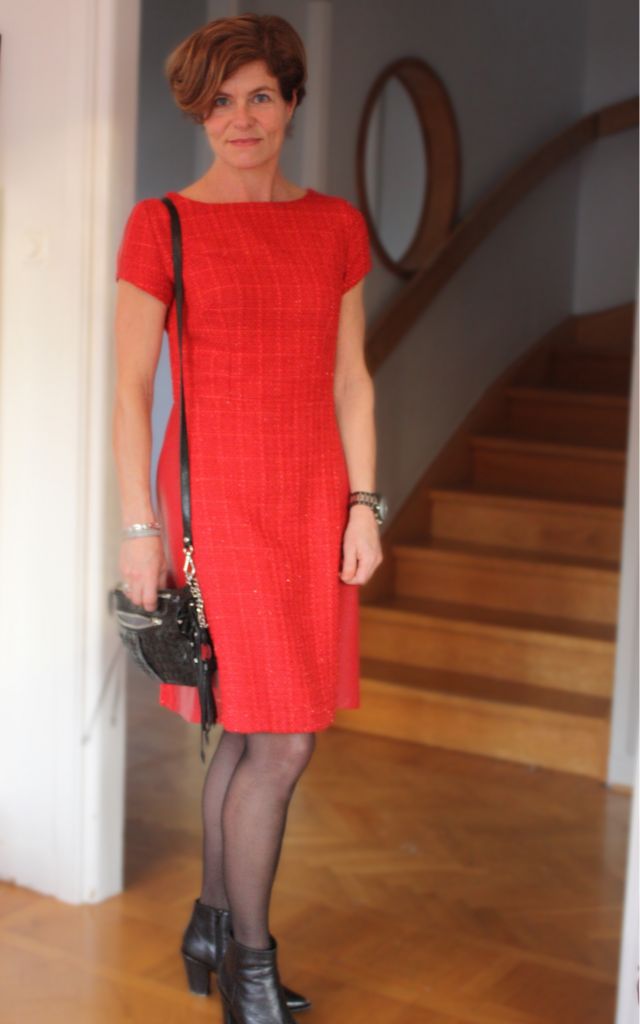 Here you can see the sparkle in the fabric!