Well this is actually a blog post with a taste of shopping… Usually I purposefully try to avoid that subject but I have to admit that, me too, I do shop. And let me present the new garments that I hope will contribute to my spring styles. This time around I feel as if I have been planning the whole winter what to wear in spring. What you see is mostly additions that I have been buying when scouting the winter sales! All to be worn in spring and summer!
I'm still on the look out for a new pair of black pants which is something I do like buying in new styles as I wear them regularly and they wear down. I also would love to buy a new blazer for spring/summer. How about – pink? Feels bold but interesting!
Front left – Silk top from Turnover – love the pattern and the bluish-green colors (bought on January sales and the short sleeve thing is not really flying in Scandinavia during winter. but oh how great for the up-coming season).
Front right – nude loafers! Loafers are The Shoe to wear this season. I found these nude ones on sale in January and they are perfect for me, neutral in color, and so comfortable to wear.
Right hand side underneath shoes – dark blue wide pants, in cotton, from Cos. Perfect as I love the flared pants!
A short sleeved chambray shirt from Acne with a little bit of length (mid-thigh) – will be perfect for summer and shorts (bought on January sales)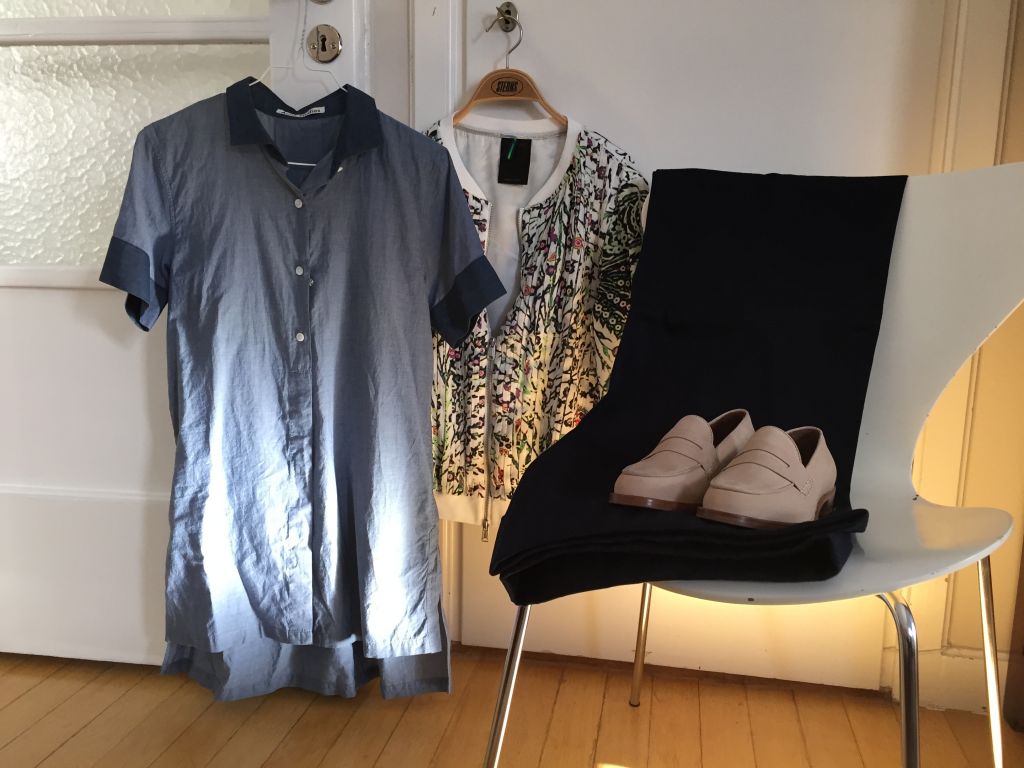 Bomber jacket is huge this season and I saw this one on display in the window and fell in love. Flowers and still not – Silk, more like shirt – from Replay. (not on sale…)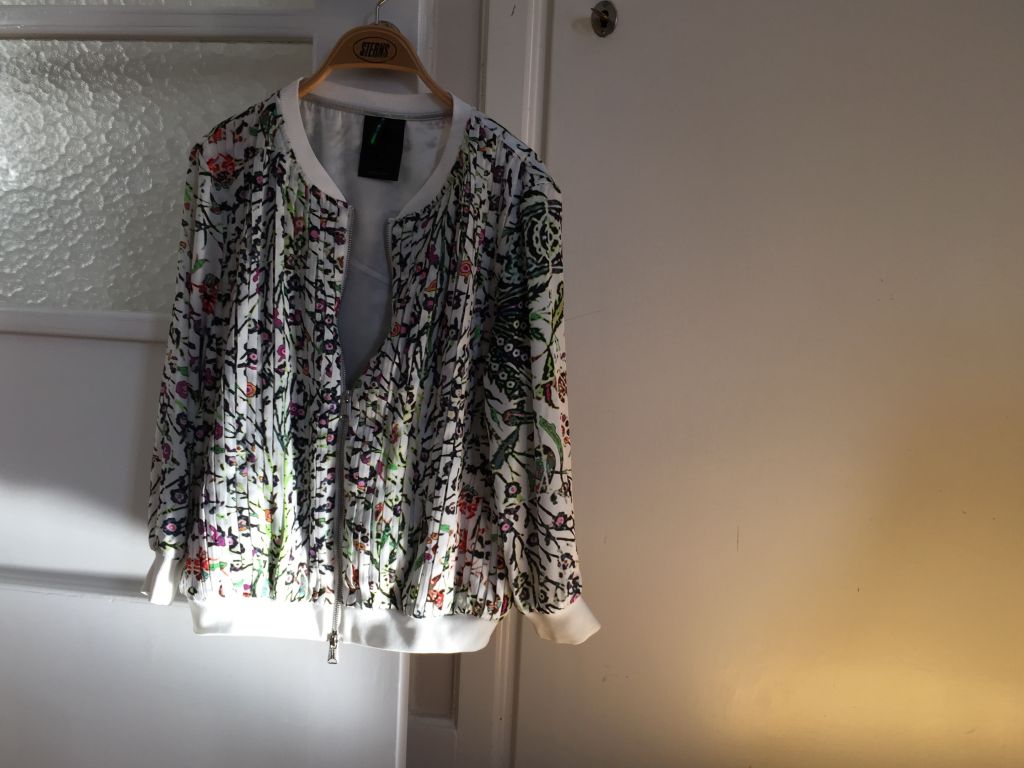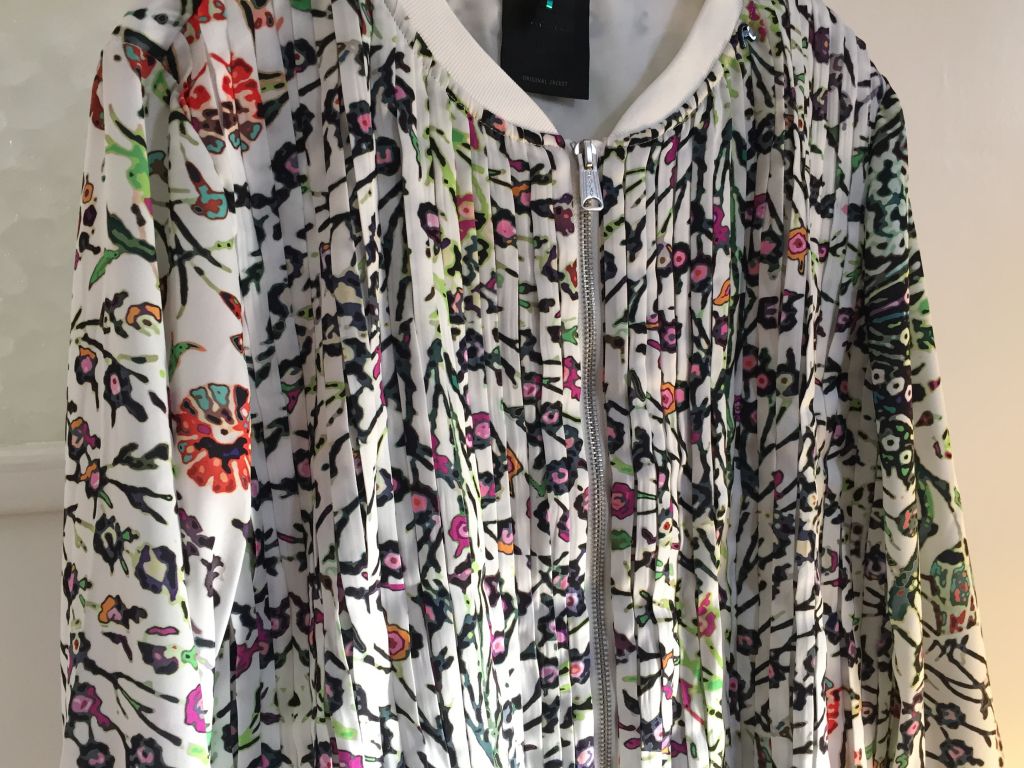 And I almost forgot – the camisole – I don't know when I will be wearing it but I just fell in love! Green (you know I have been obsessing about the green colors for the last two season) and the cute lace in black. From Zadig & Voltaire (on sale in January and now they have other colors).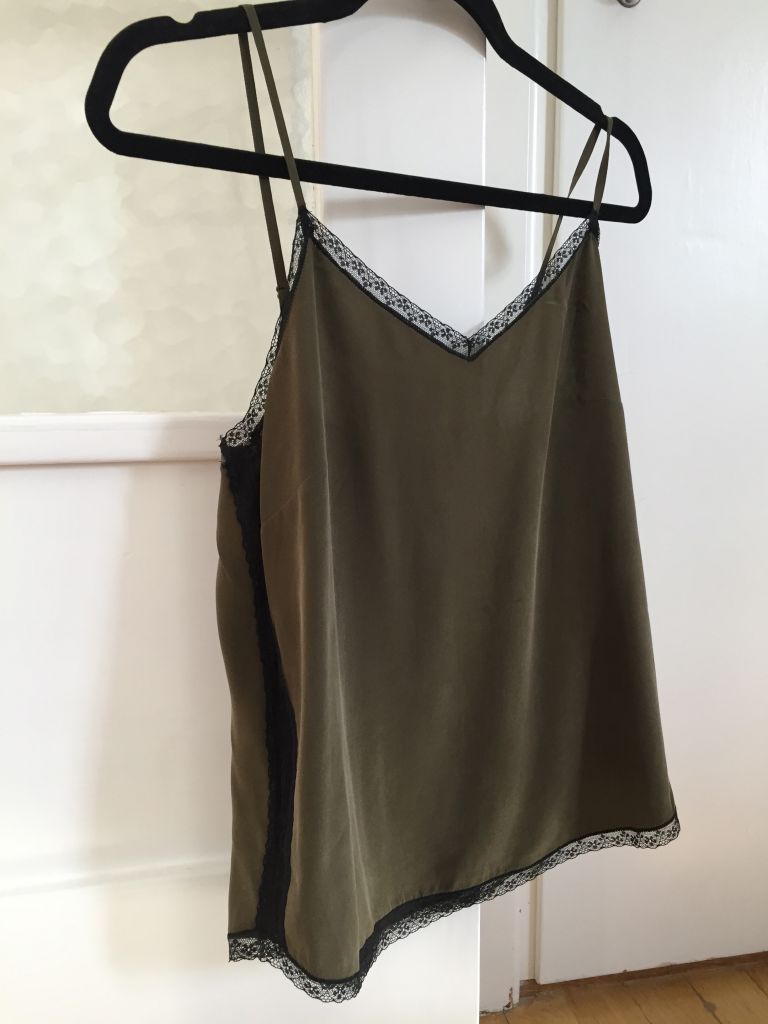 Perhaps styled with my newly sewn scarf in black and with fringes – adding a little bit of the twenties!