Oh well not really. Until I did this last minute tour of the summer sales… How odd it seems but I ended up buying my winter coat!
Camel, checked in black, trench style, LONG, double breasted. Check on everything essential this winter! And on super sale! And might I add in solid wool! From Arket, last days of sale with an extra 20% off.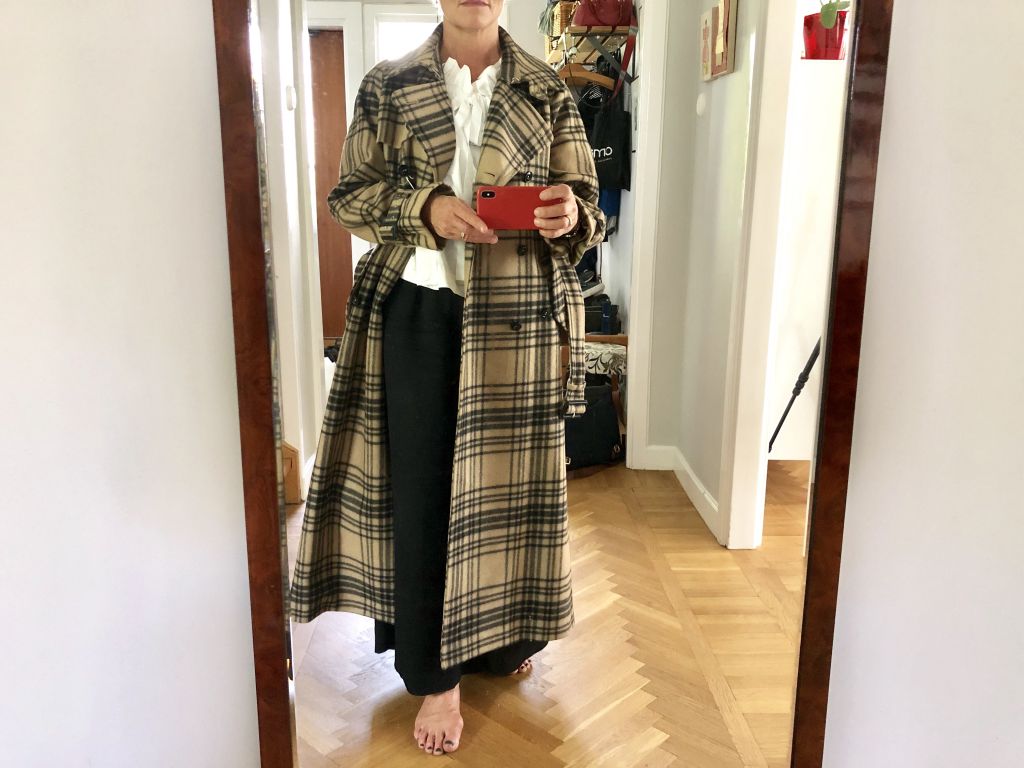 And of course I couldn't pass my favourite store, Zadig et Voltaire, without a purchase… (I can assure you – it's not sponsored .) I've been looking at their belts and handbags for a while and now when it was 50% off I did make my purchase.
A black belt with studs to belt up my blazers for the fall and winter and a brown handbag – classic but with the cool vibe of Z&V that I'm so much in love with! If there are further reductions next week I might go back for a cashmere sweater or cardigan…