One of my favorite spring attires is my nude leather blazer from Miu Miu. Has been with me for almost 10 years in an on and off relationship. Some years to be stored at the depth of the closet and some years, like this, I style it with a couple of variations of white pants.
Last years white pants, from Vince.
Blouse from J.Crew in a Liberty print.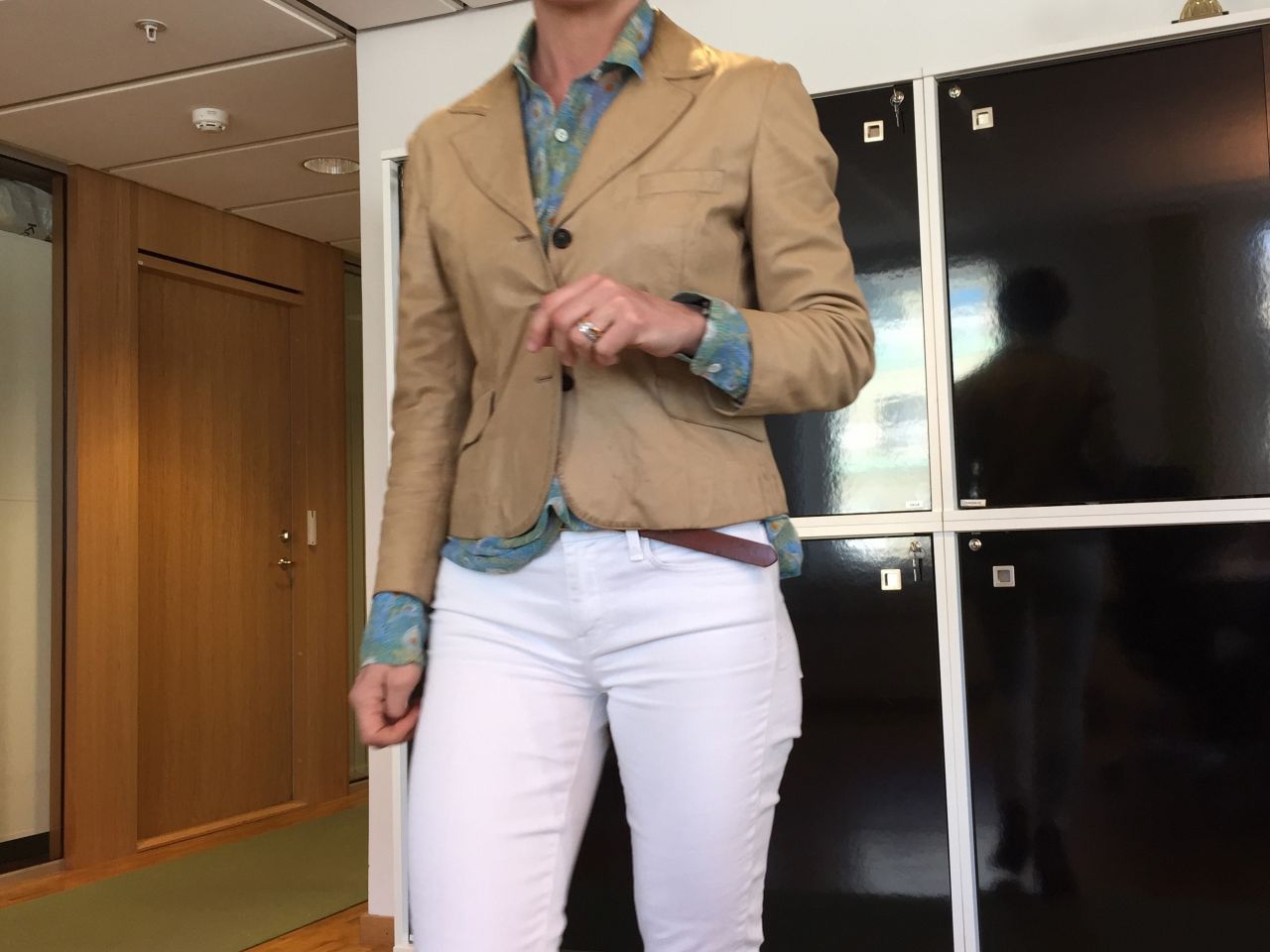 Or this years white pants from Cos.
Top from Vince.