…can sometimes be Party Time!
It's rare but welcome! I love party dressing! But honestly, with no time for prep and shopping and as occasions are rare I often end up with a mix of my ordinary business clothing and something fancy. Like tonight – my business black cropped pants, my Steve Madden black ankle boots, a plain black top and this fabulous shirt with embroidery and fringes! No wonder latin dancers love using fringe in their costumes – just look at the movement created in the fringe!!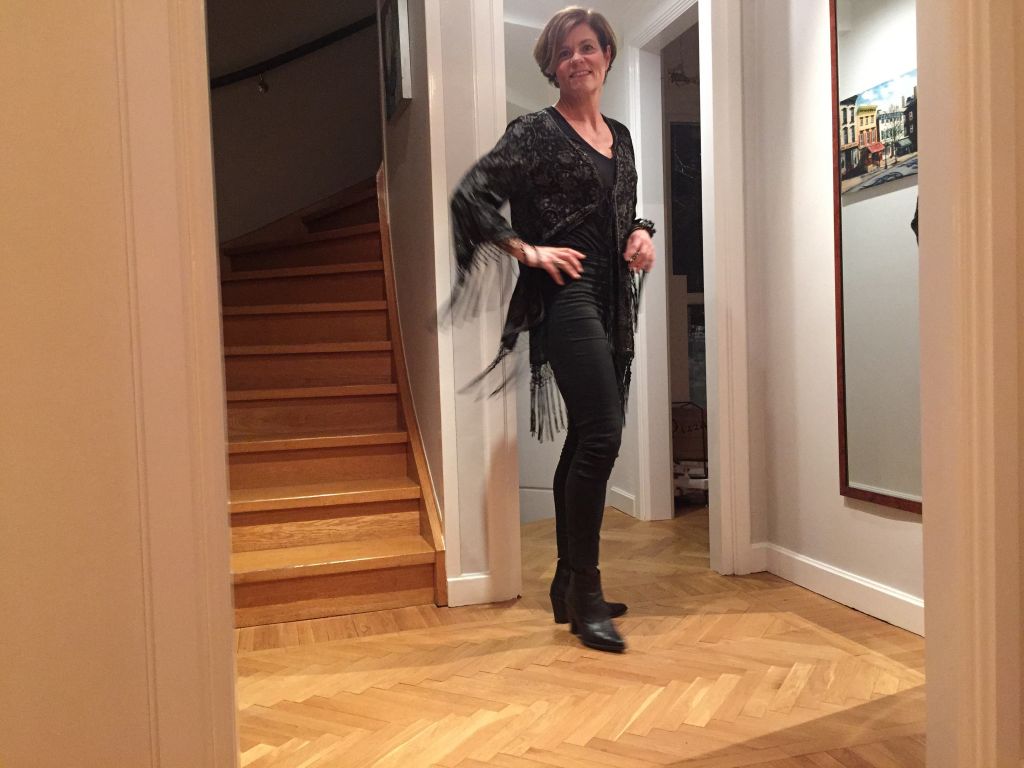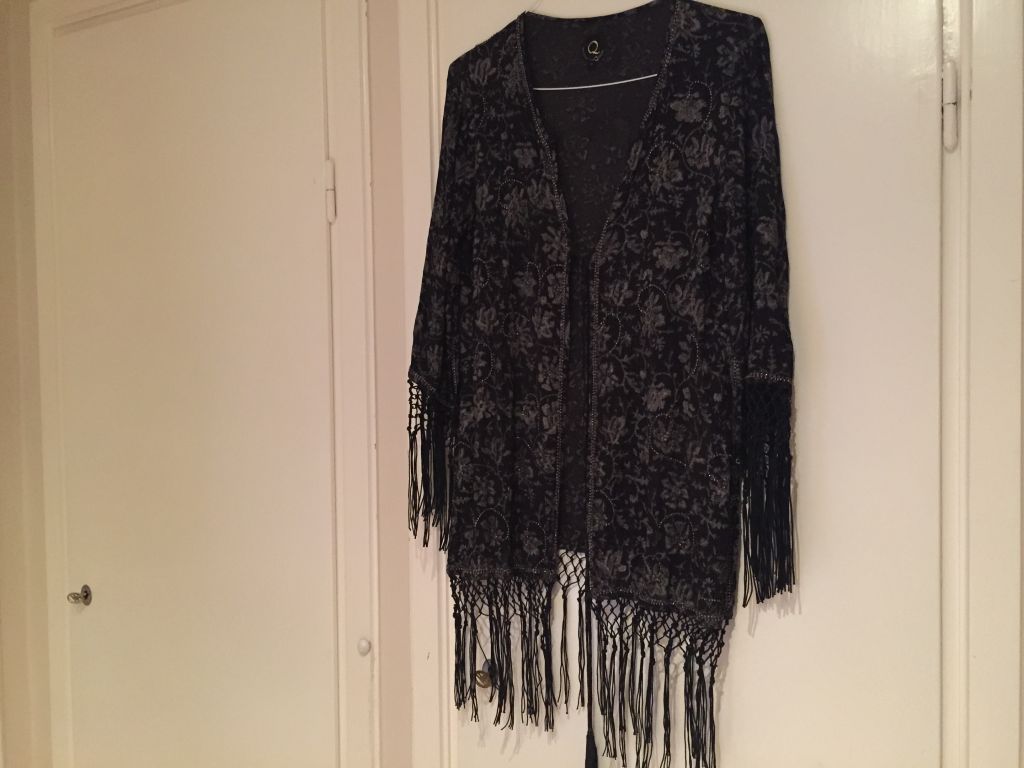 Embroidery using small shiny metal pearls.