…to my closet that is. Mid-way into the FW 15/16 season I had this urge to go through my additions for the season. Perhaps initiated by the question – now that I run this blog, do I buy more clothes? I wish the honest answer is no, and I think that's the case. The blog definitely makes me more aware and conscious about what I buy and how I go about when I aim to buy… Or how I track up new items. And I think it's fair to say that this is kind of a 'normal' amount of additions to my closet.
Tada, here are the acquisitions for this season.
Accessories first.
Green handbag – I actually hesitated before presenting it in this post because the actual purchase was made in June, but with the intention of wearing it during fall. I concluded by qualifying it for this presentation as it shows a bit how I work things around for my new purchases. Impulsive sale item in June to be worn coming fall… For summer and for fall.
Two oversized scarves. One of them adding some color, for which I'm quite desperate right now. And a matching beanie (that I haven't told my family about yet as I have like a zillion of since before. I consider it as part of my Swedish heritage, a Swedish must have is to have beanies to chose from…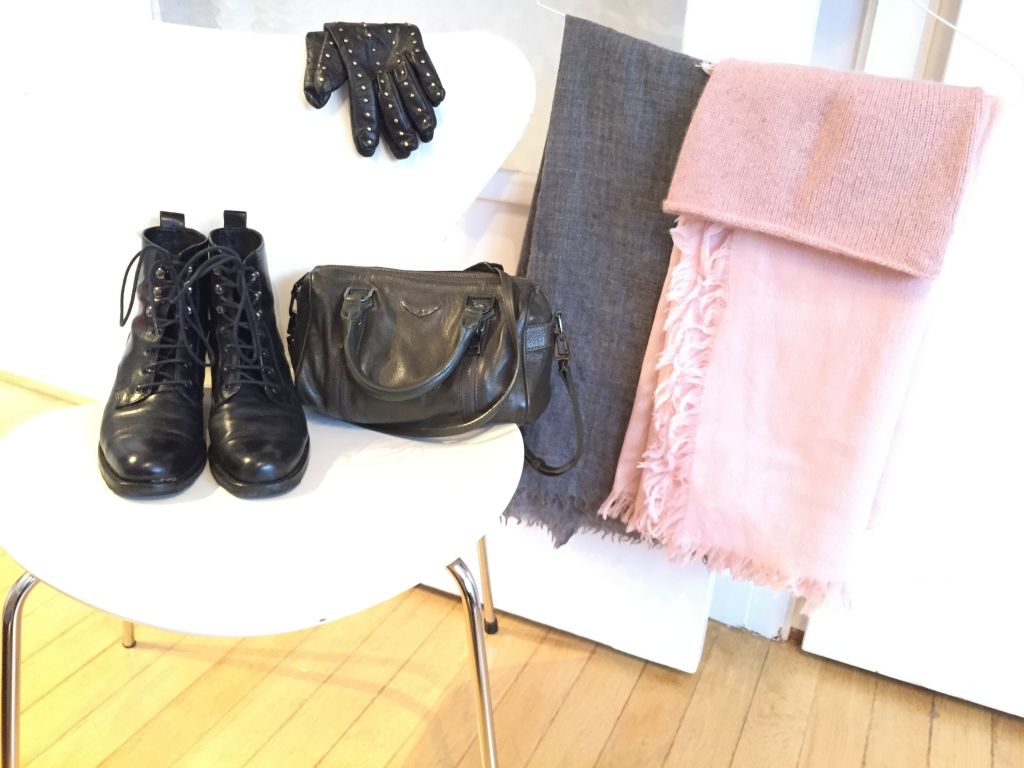 Green mohair cardigan – pictures on a look will occur the coming week (a huge problem for pictures is that it is very hard to capture the color of the cardigan… )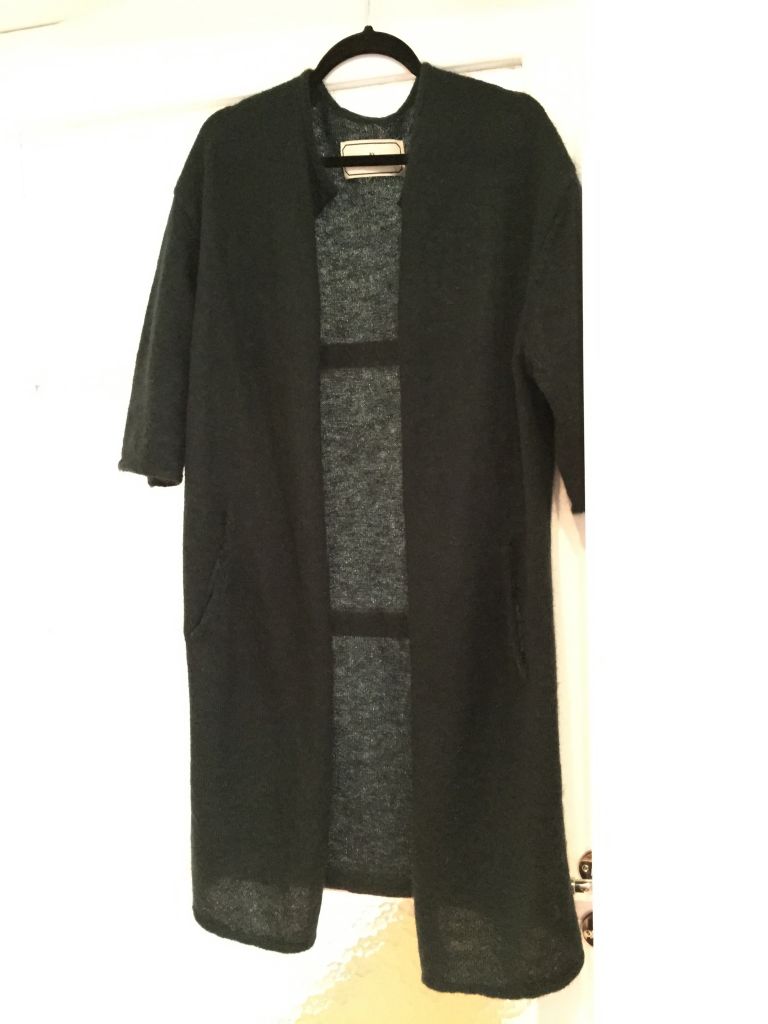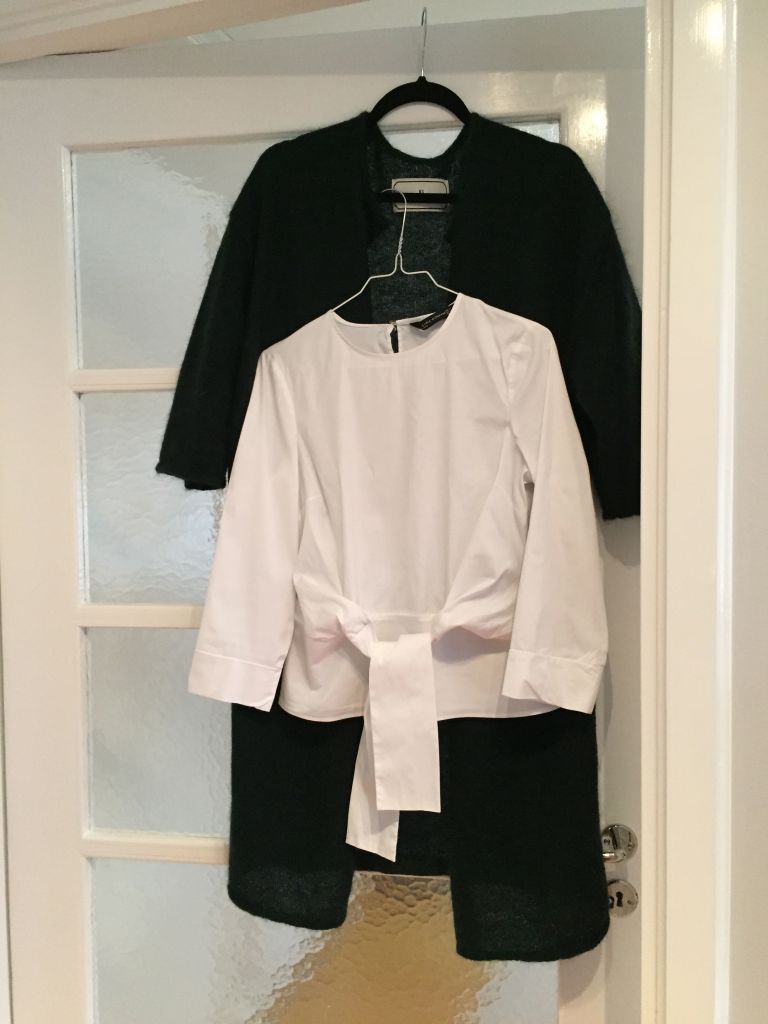 flowery blouse with hints of green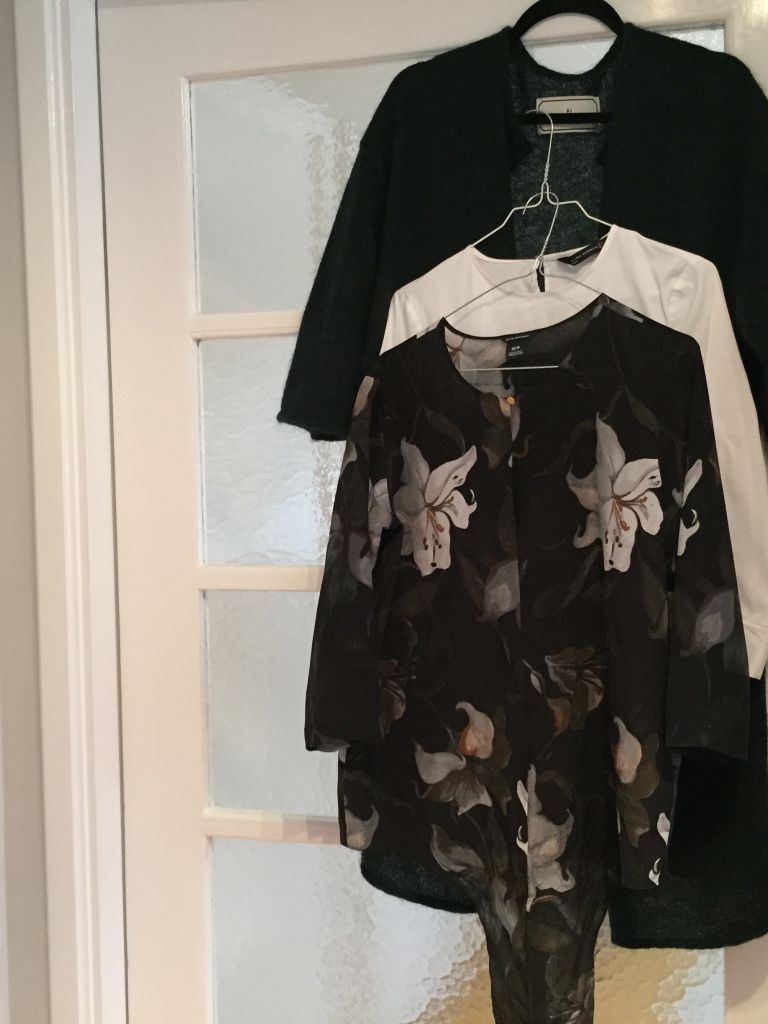 Pink top, newest addition, no pictures of styling yet as it was bought in NY two weeks ago. Desperate for adding some colors… As you can see, not much of a success.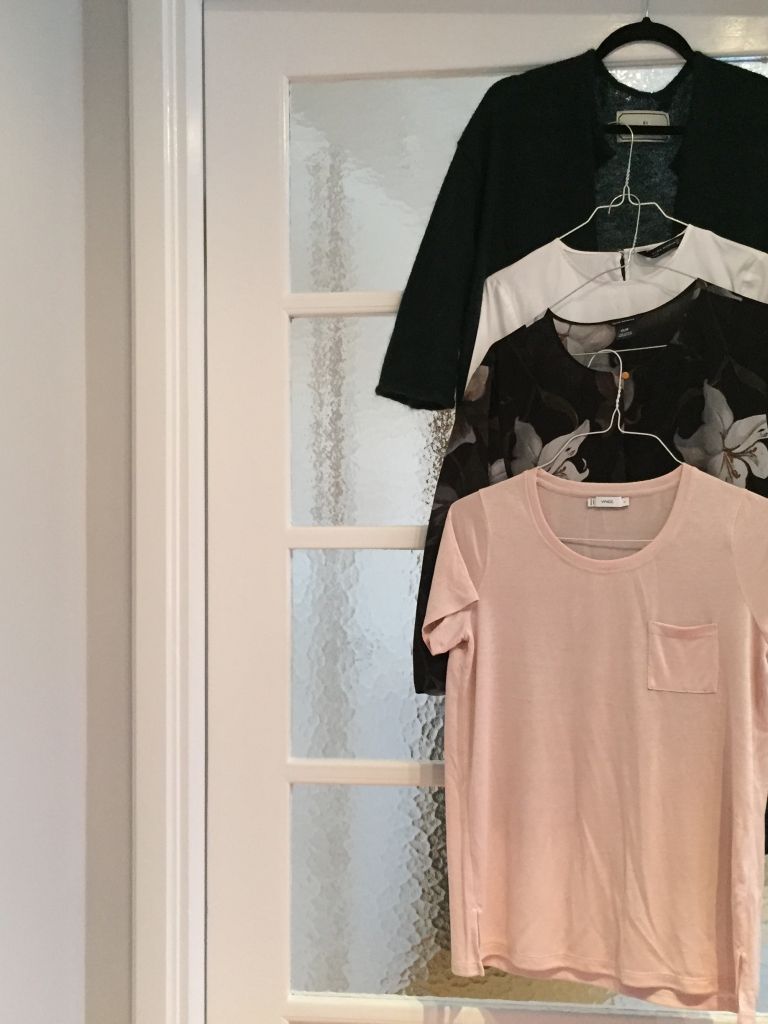 One pair of grey pants – with tiny white dots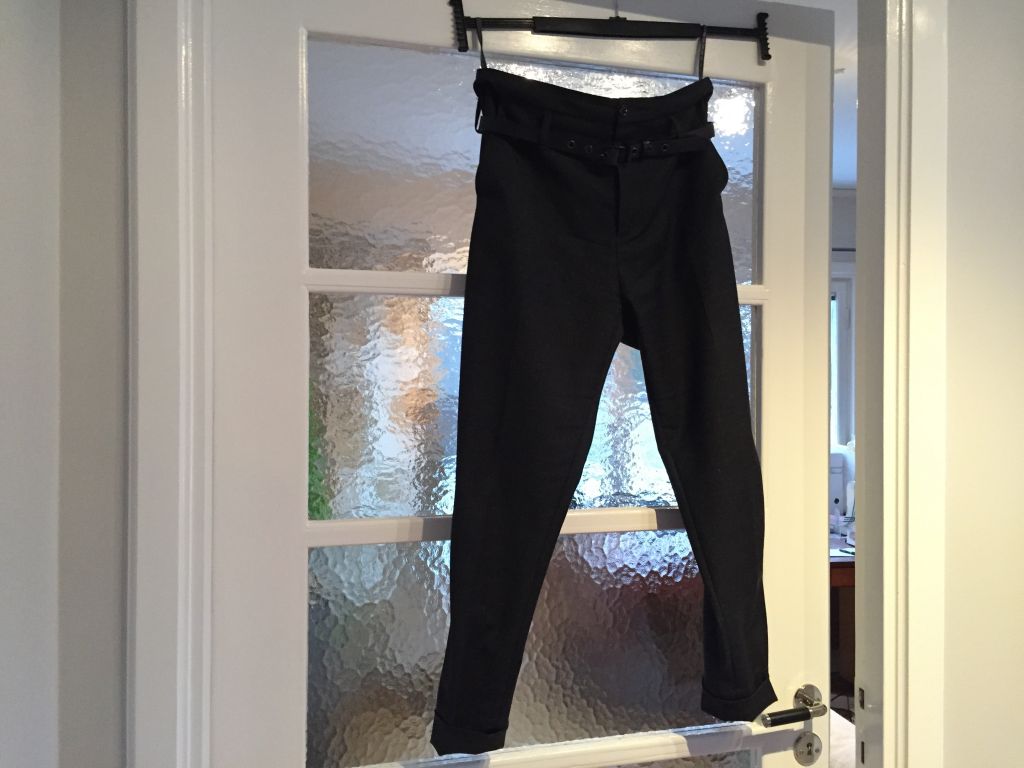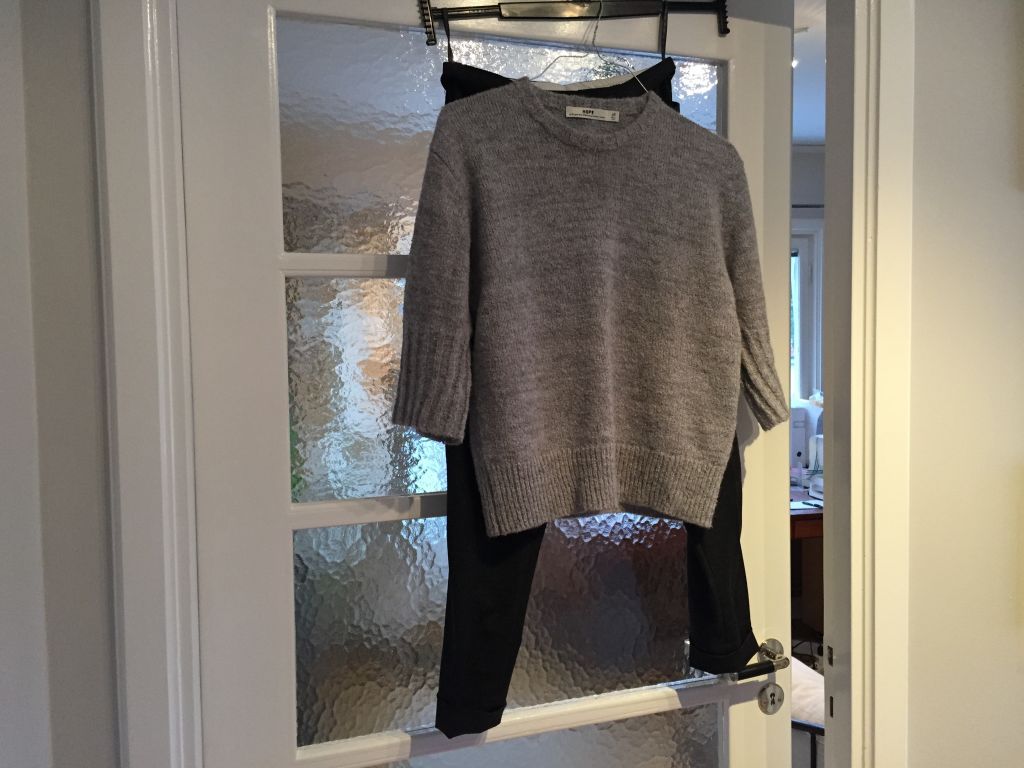 And there's one more purchase. Not presented in a style as of yet, but will be smashing! Not that I'm secretive, only waiting for the right occasion.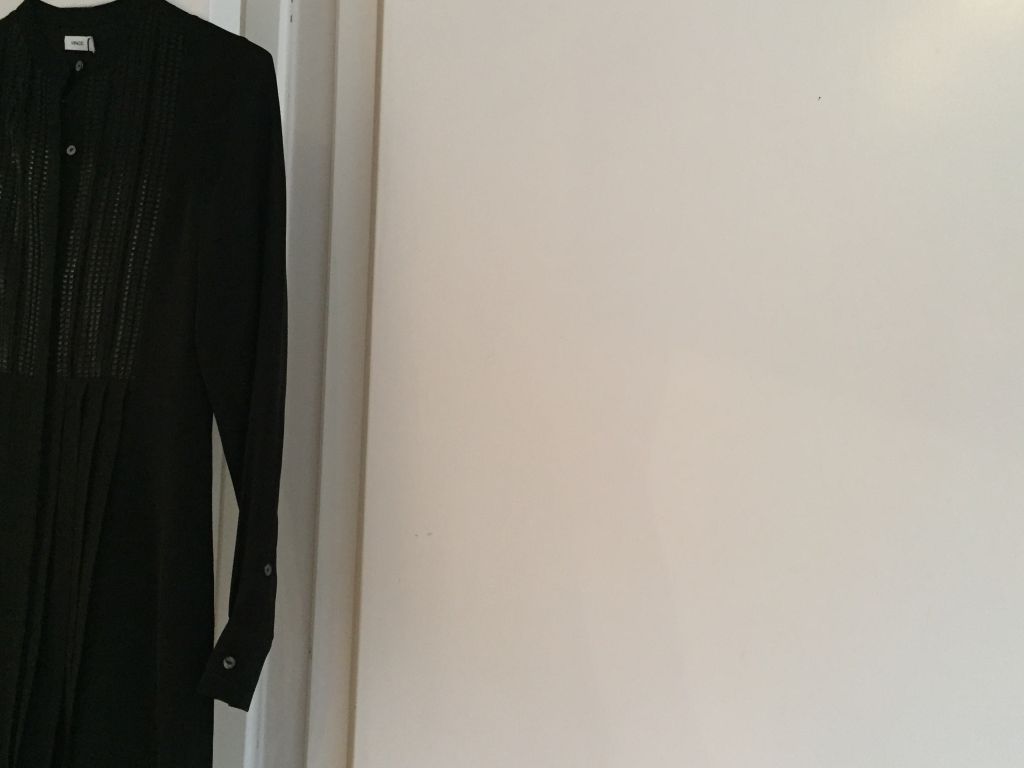 And now I have promised myself, next item HAS to be in a color other than white, black or grey…