Snow and freezing temperatures meet us when arriving in Stockholm… Pulled out the winter coat, my new pair of boots, forgot the beanie and went to work. Feels as though this can be a long and cold winter.
A very pragmatic choice of boots, black, perfect walkable height of the heel, toe slightly pointed, slim to the leg – today I was especially happy for my choice, didn't even have to break them in!
Boots – Rizzo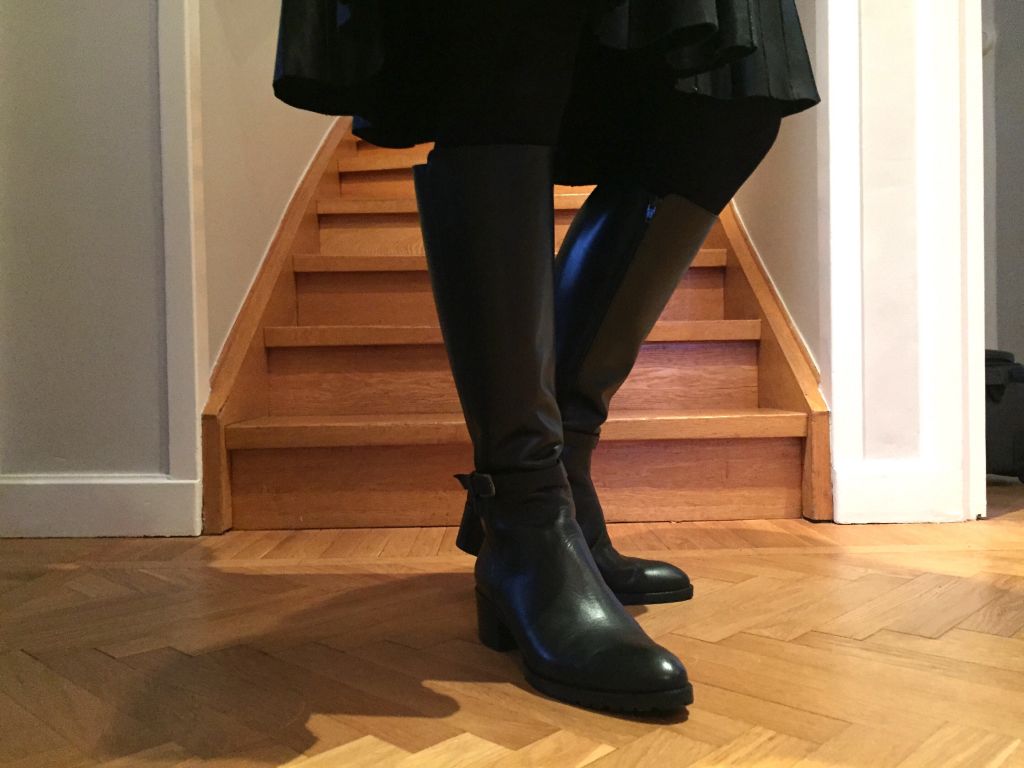 And you recognize my black leather skirt, last years favorite shirt and the black blazer.