In the times of working from home and digital meetings, my focus for outfits has been on the visual parts I e the tops. Kind of neglecting the lower parts. So you can imaging how odd it felt when I found myself looking for a new lower part in black. When I found this culotte, I felt very refreshed and inspired. Culottes or to put it more casual, shorts, is at least for me a new item for my office wear.
For a couple of years I've had a black leather skirt as an office staple, power but still correct and very versatile as black is still my go to office color. The cut of the skirt has somehow become a little bit to short or it's just me that has become tired of the outfit style…
With the culottes I have found an alternative to the skirt, with same length, but with a funky twist. And I hope, with enough correctness so that I can wear it in meetings requiring both accuracy and power. This is still to be tested and I guess it might require the combo of a blazer for such occasions.
Today, on one of my rare visites at the office, I wear them with a knitted vest and a shirt – I felt very put together and kind of stylish in a new funky style!
Culottes – Arket
Vest- handmade by sister
Shirt – very old by Levi's
Boots – Rizzo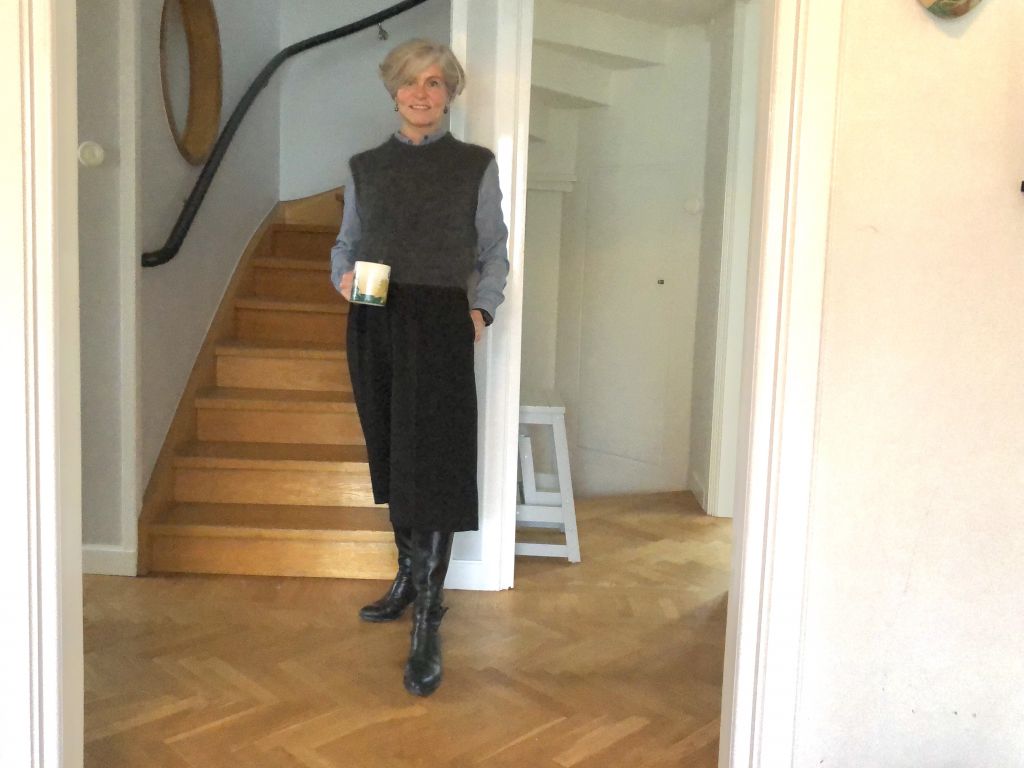 With the addition of a chunky pearl earring!