Love this shirt with it's pattern of delicate roses! Check out the detail here! And the pattern is intricate as it's actually flowers in two layers. If you look closely you will see that the shady kind of gradient black is also forming a pattern of flowers. It's not a misfit of shadows as one can be mislead to believe.
Intricate and beautiful. And if you can't see to appreciate the fault is all mine – bad pictures…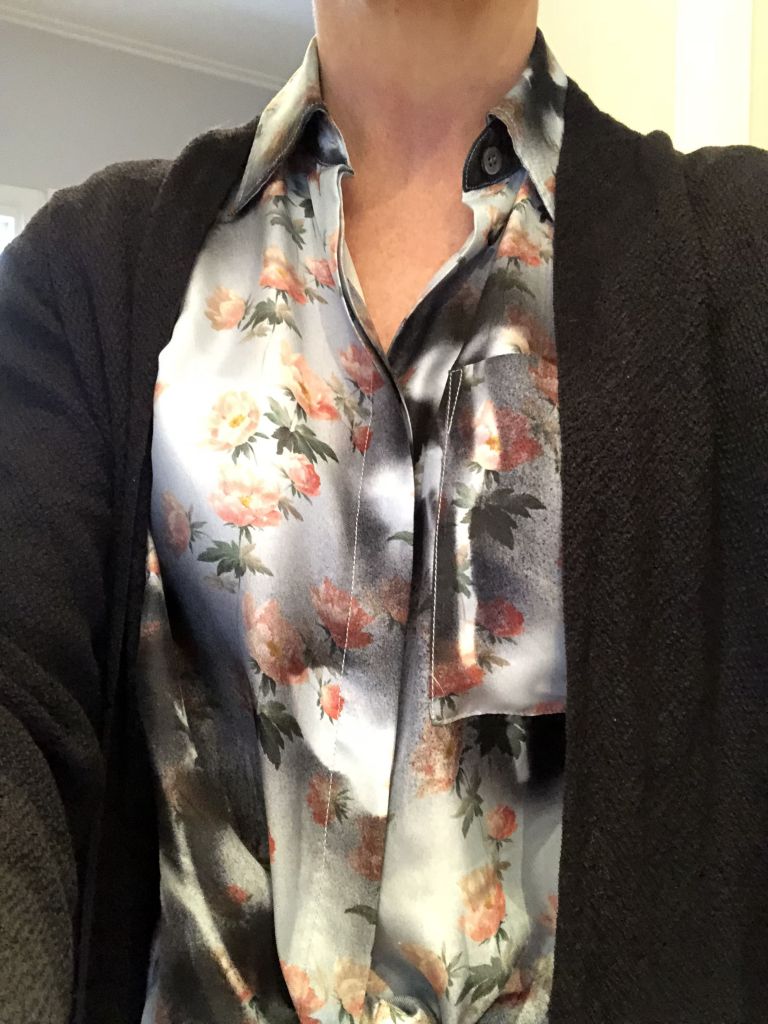 Shirt from Acne.
Today I wore it with a bit of a styling knot, my black slim pants and a long black cardigan.