Swedish mountains in December and January can be really really cold. Just plainly supercold. And that is the case this year! You can be lucky, there have been New Years when it's not so cold but this year we have been down to the -10 degrees Fahrenheit/-25 degrees Celsius. The older I get, the less I can handle the cold. I need more and more clothes, layers and insulation…
The outside looks basically the same, independent of the temperature i e same ski jacket and pants. It's underneath the outer shell the difference occurs. In the hidden layers…
I have always been using a shell jacket and shell pants over the years but I have to admit that I started wearing my daughters old insulated Burton jacket last year. This year it feels like it saved my sanity, so much warmer and cozier. So that's the jacket you see in the picture. I I feel like it's a little bit like January cheating, later in the season I would use my black shell jacket in goretex.
Base layer; long johns and long sleeved T-shirt in material that transfers the excess heat (sweat?!) from the body. This layer is omni-present, for Xcountry skiing, for downhill and for all temperatures. For spring skiing, in temperatures between 40-50F/5-10C I wear only this layer paired with the outer shell, which is perfect.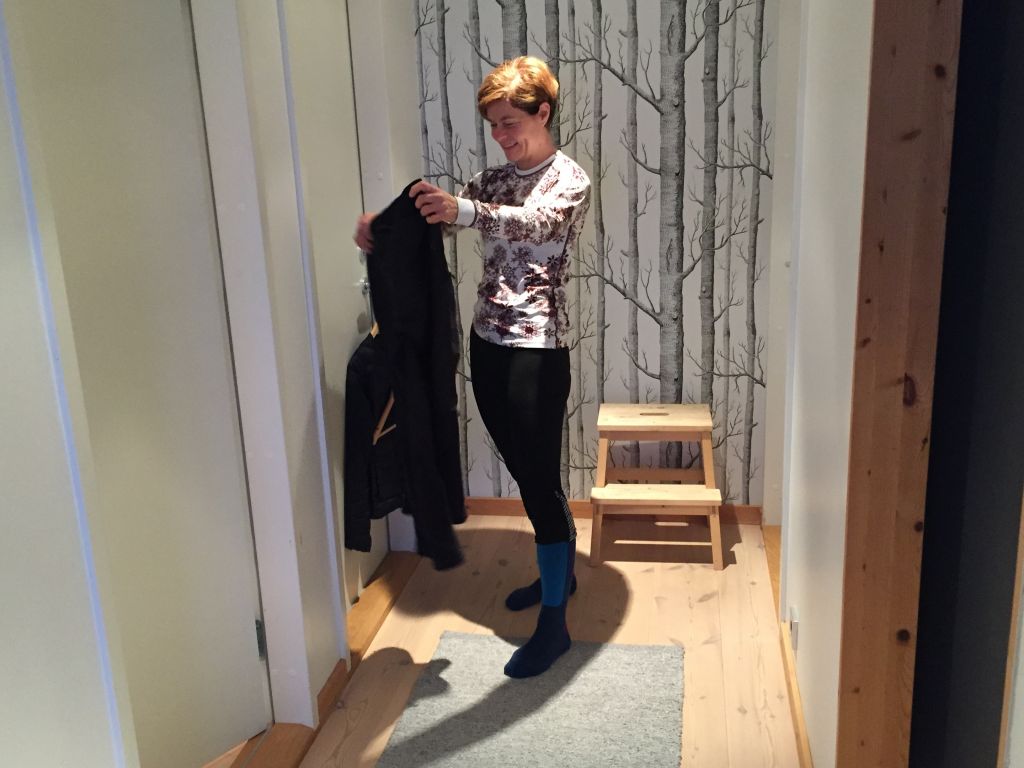 Layer 1; For temperatures between 20-30F/-5-0C I add a layer of fleece to the base layer. Fleece pants and a fleece turtleneck or hoody. I have to recommend the brand Houdini for the fleece – excellent quality and fit.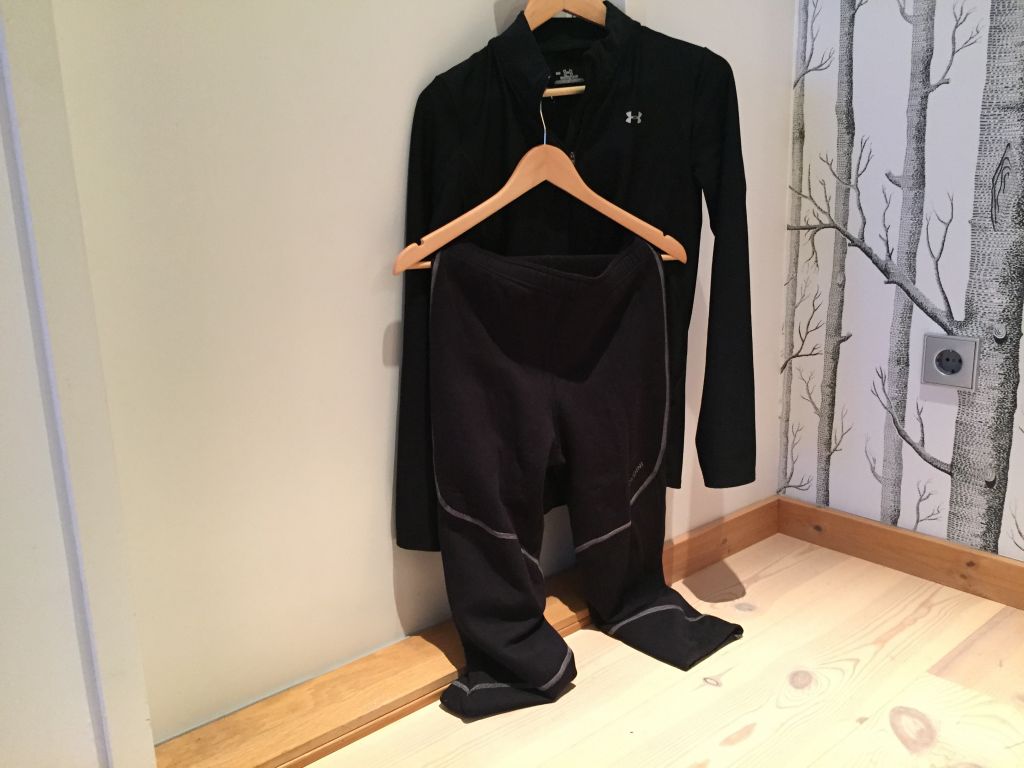 Layer 2; For temperatures below 20F/-5C I go for the insulated stuff. Thermo pants and a light down jacket. The down jacket is the same as you see me wearing here.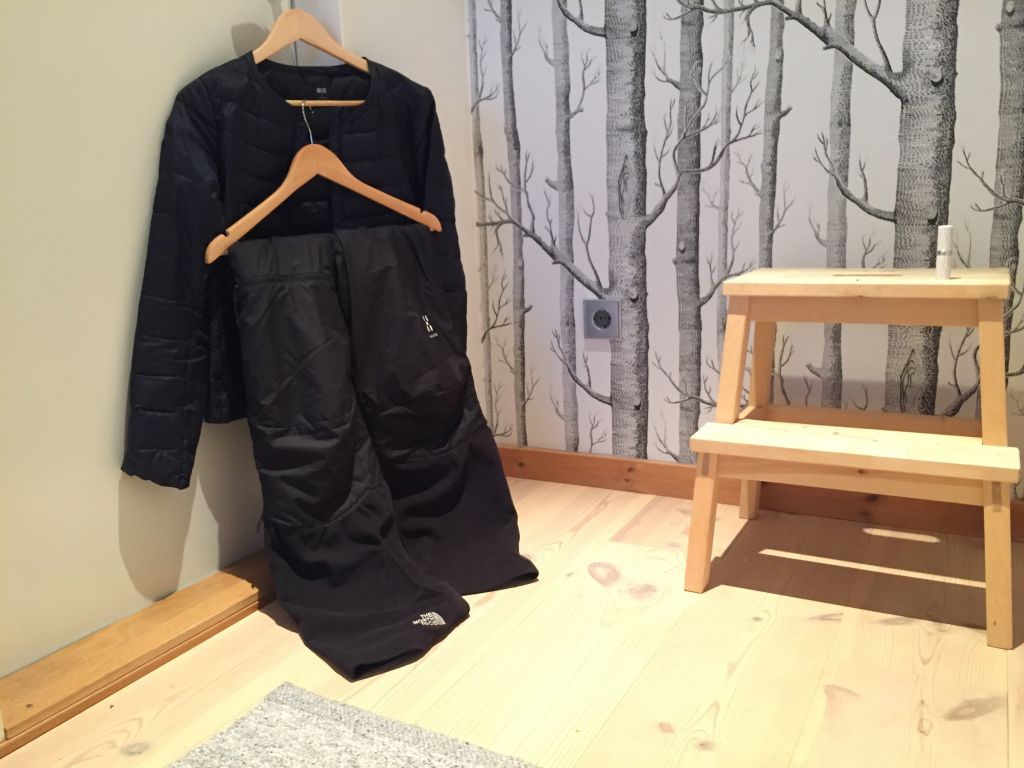 If temperatures fall below 10F/-10C I combine layers 1 and 2 for the upper body, i e I wear both a fleece and the small down jacket. The limit to wearing layers is really when you feel you can't move anymore… And it seems as with age I need more and more layers and insulation. I just can't get enough.
To top things off I do have this precious lovable fleece bra! Soft and warm, pure love. To be worn when it gets colder! Same brand here – Houdini – is the best!