Never turns out to be the truly oversized version. I mean when it's oversized you go with your size and let it be really oversized, I go down two sizes and the shirt turns out just ordinary.
What's the point? Don't ask me, I have never been fond of oversized as it's very hard to pull off without looking extremely big and without shape. Here I'm wearing a slightly bigger shirt with a smaller cardigan which gives some shape to the figure despite the oversizing.
Love the flowers, check out the tiny tiny details below. And the coloring, it looks kind of mistakingly shadowed and patchy black, it's not a coincidence it's made purposefully.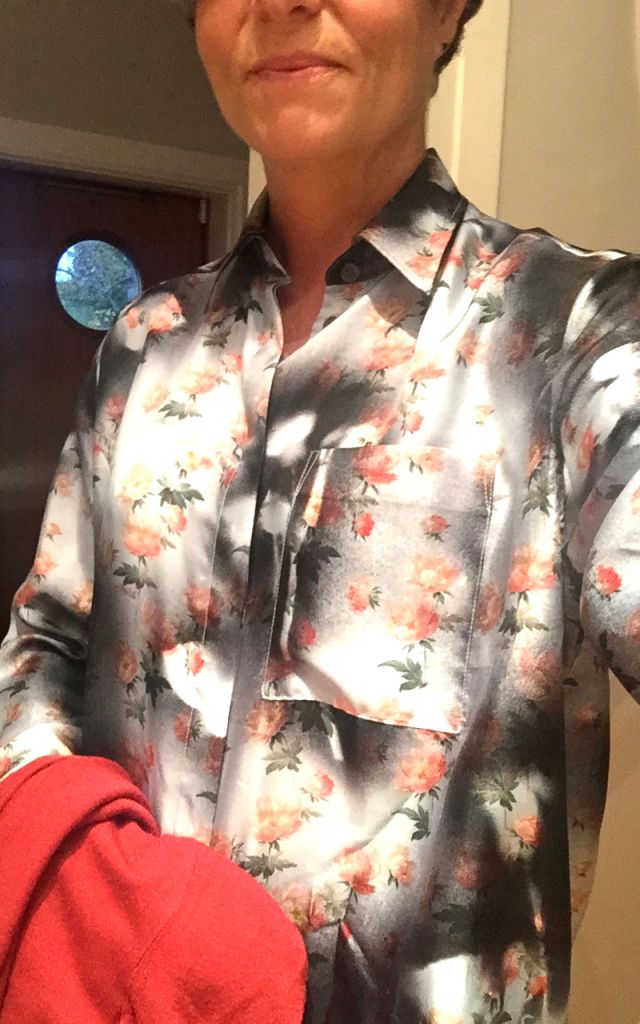 Shirt – Acne
Cardigan – Vintage