The time of sales turned out to be a time of shoemania… I just went crazy and bought myself two pairs of new shoes (along with a couple of more sale items that will be monitored later on)!
Pointed toe flats for the colder Stockholm summer days – Yes the truth is you don't wear sandals as much as in a warmer climate so I have to adjust my shoe wear… A cool black dressed shoe with some attitude, love it!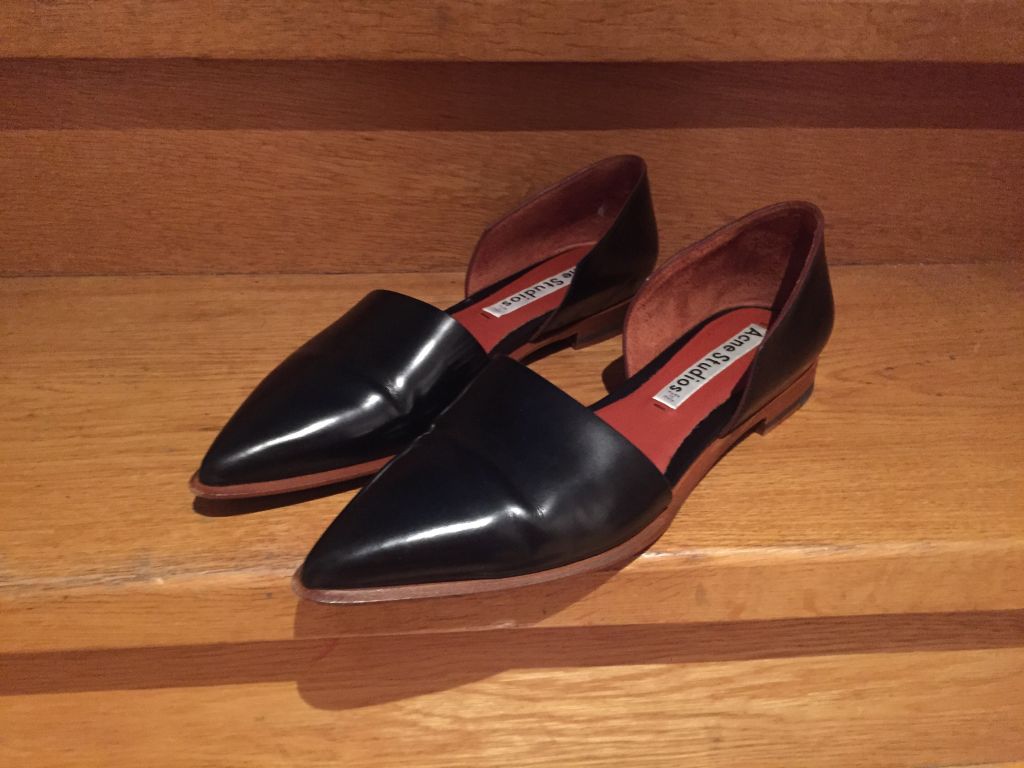 But on the other hand I compensated by buying a pair of block heal sandals… What can I say, it seems as though I'm contradicting myself with every sentence. Just the kind of shoe that I love, comfy to walk in, not to high a heel and yet a strap sandal, perfect. I have to add that I actually threw away two pairs of old black sandals that were totally worn down.