When the office outfit is about survival – or in other words – when you don't have any time to consider choices of what to wear.
Black blazer, black T-shirt and a grey midi-skirt (with a little bit of shine in the fabric).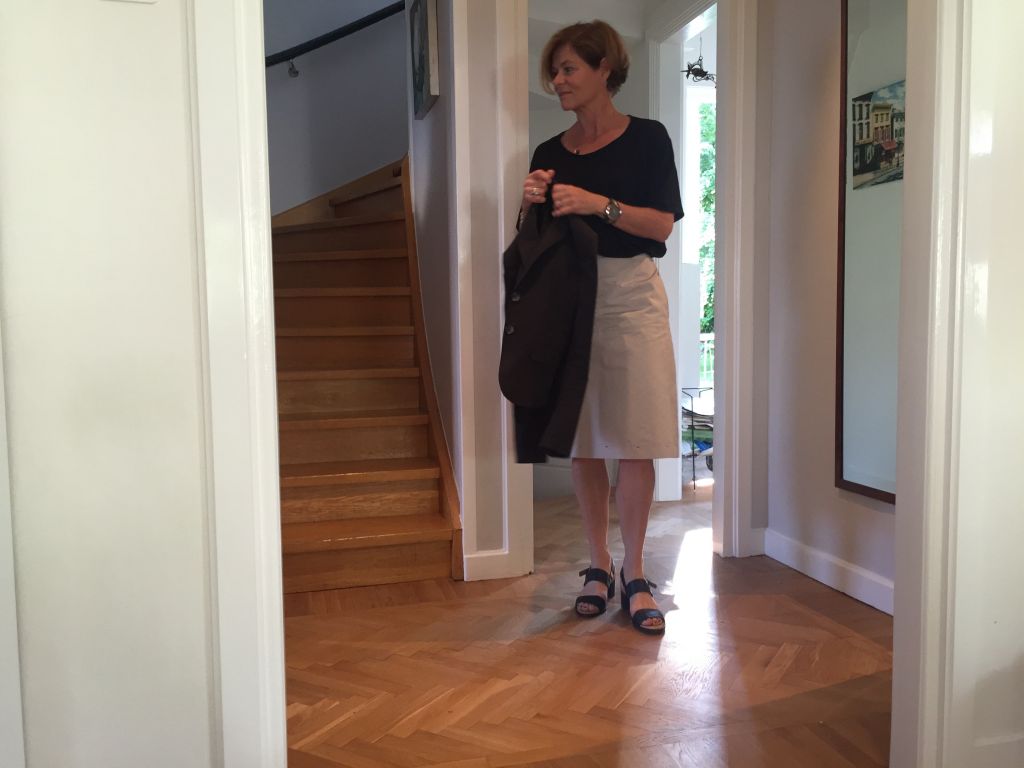 The details might be the rescue and make the difference, especially when they are tiny and exquisite.