Oh well it did happen! A party! And me in a jumpsuit. A perfect party combo! Remember this post where I said that It there was a party I would go for a jumpsuit…
The low-cut back adds an interesting detail when turning around!
The jumpsuit is from & other stories, but I did alter it a bit in order to suit me. The original cut was kind of hanging loose all the way from shoulder down below hips making the impression of no waist. With the help of a rubberband sewn on the inside seam around the hip I lifted the whole lower part of the jumpsuit so that the fit of the pants were more of an ordinary pant. The seam is hidden behind the belt and I got this loose-on-the-hip-cool-look instead of a one-piece-romper-style.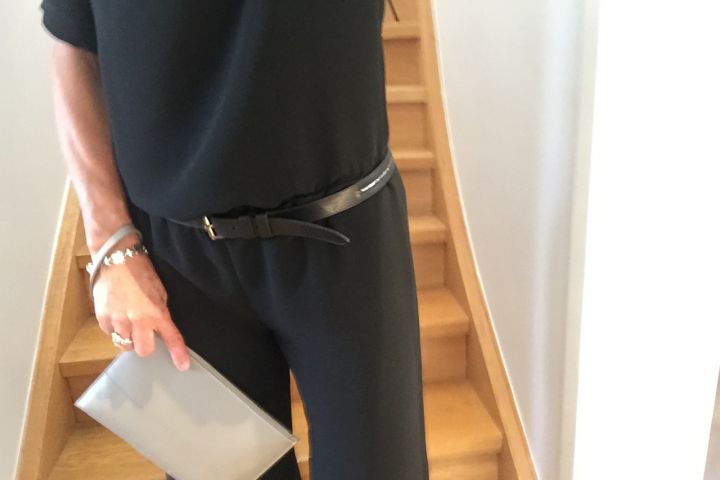 Celebrating summer temperatures as I was styling the jumpsuit with light grey sandals and clutch. It's not silver it's light grey.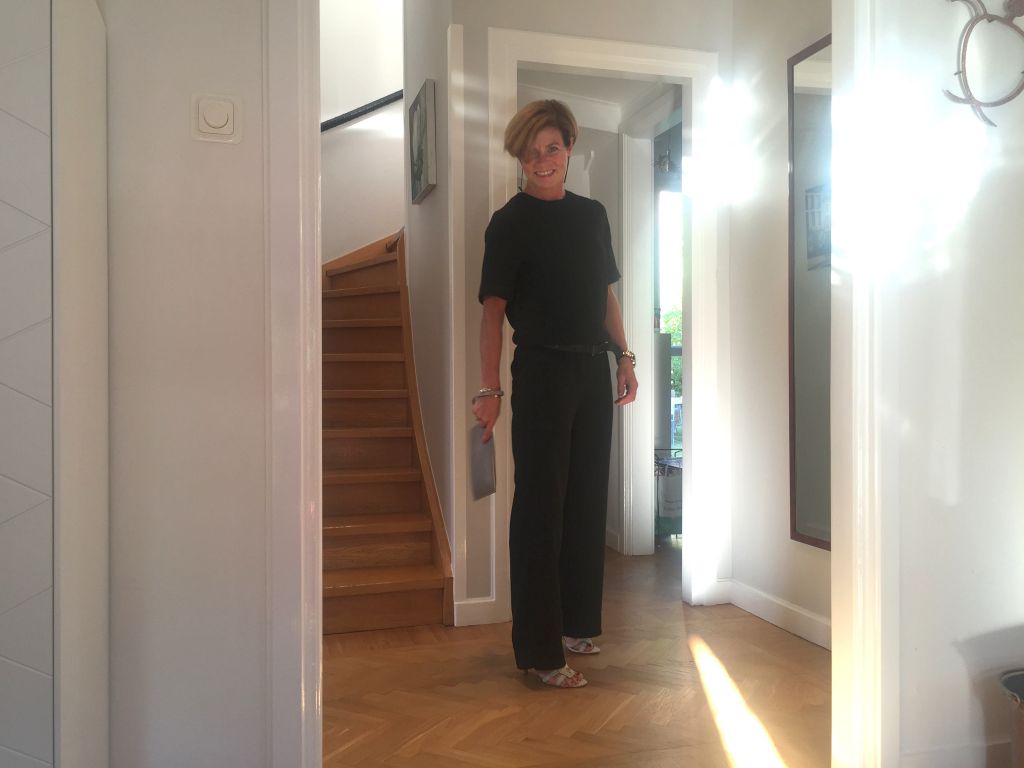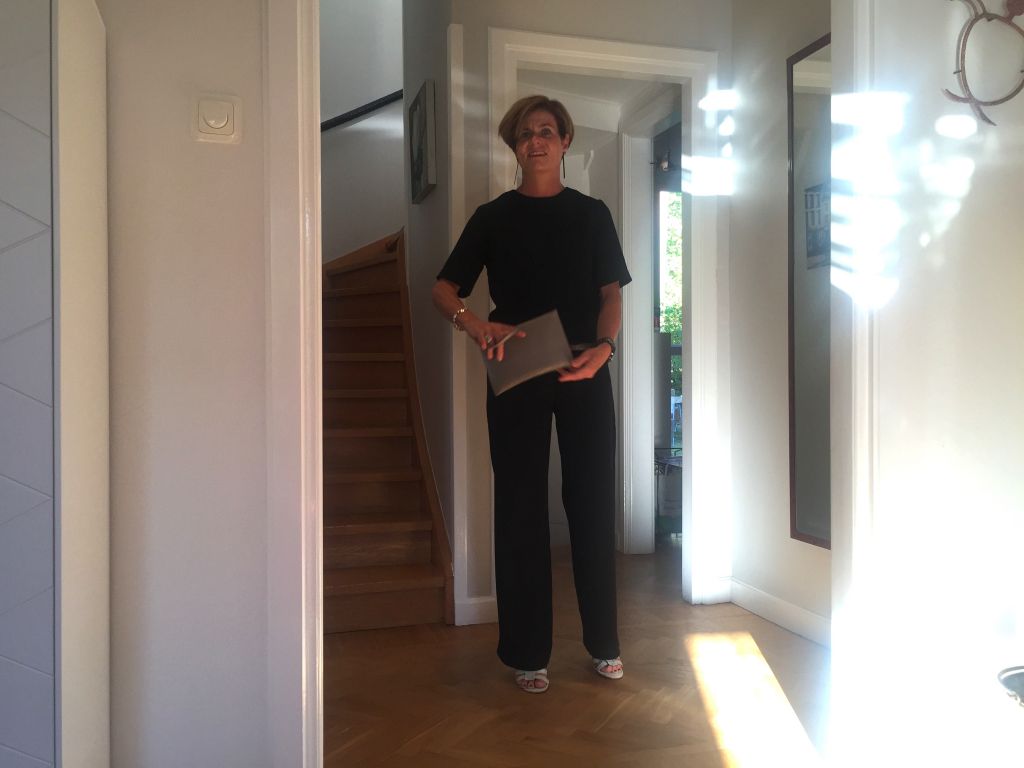 The style is very simplistic, accentuated by the black rectangular earrings.